1930 MG 'M' TYPE
A very, very high spec. example of this VSCC 'Vintage' category car.
Advertised last year (not by us) at an astronomical price, and now offered at a more than fair price for such a high specification car.
Model Type

MG 'M' TYPE

Style

Brooklands Double 12

Year

1930

Registration No.

RX 7032

Engine No.

1647

Chassis No.

1876
£ S O L D
Enquire about this car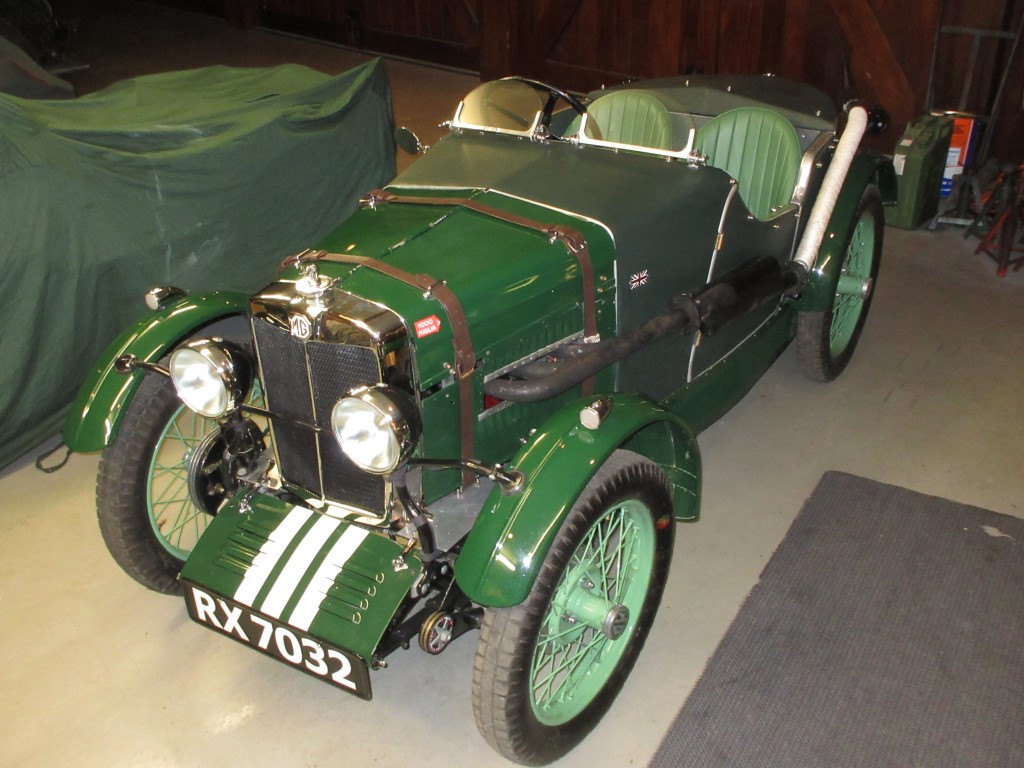 View larger images
A rare opportunity to buy an'M' type to a higher specification than most, and one that is eligible for all VSCC 'Light Car' / Vintage events.
Restored with no regard to cost, this is a chassis -up rebuild sporting a much-sought after Phoenix counter-balanced cranked engine to full race specification by Barry Foster. (Try getting one of those for Christmas). 3-speed improved gearbox with 'D' type gate-change remote, full instrumentation, bucket seating , Brooklands exhaust and all new body. Electric fuel pump, 7.25inch , Blockley tyres and bloody quick.
The car comes with history file, original old log book, V5c, original registration and VSCC buff form.
We rarely sell 'M' types, but occasionally you find one that is worth the price being asked. Close to £40,000 was spent in building this car, which was only sold to help finance a car the owner had always wanted. Its genuinely offered at a really fair price now which a man seeking an M type will quickly grasp.
(Sorry, photos not brilliant. Please request more if required).
Please ring for an appoinment to test.
Enquire about 1930 MG 'M' TYPE
Privacy notice: the personal data you enter here is only used by Barry Walker MGs to contact you in regard to this car. We do not share your details with third parties nor will we contact you further without permission.