1933 J2 Sports PROJECT
A fascinating and special project for complete rebuild. ONE owner since 1957, with interesting pre-war competition history.
A true barn discovery, having been stored for over 60 years. A Scottish car all its life.
Model Type

J2 Sports PROJECT

Style

2-seat sports

Year

1933

Registration No.

FS 5849

Engine No.

737 AJ72

Chassis No.

J3178
£ SOLD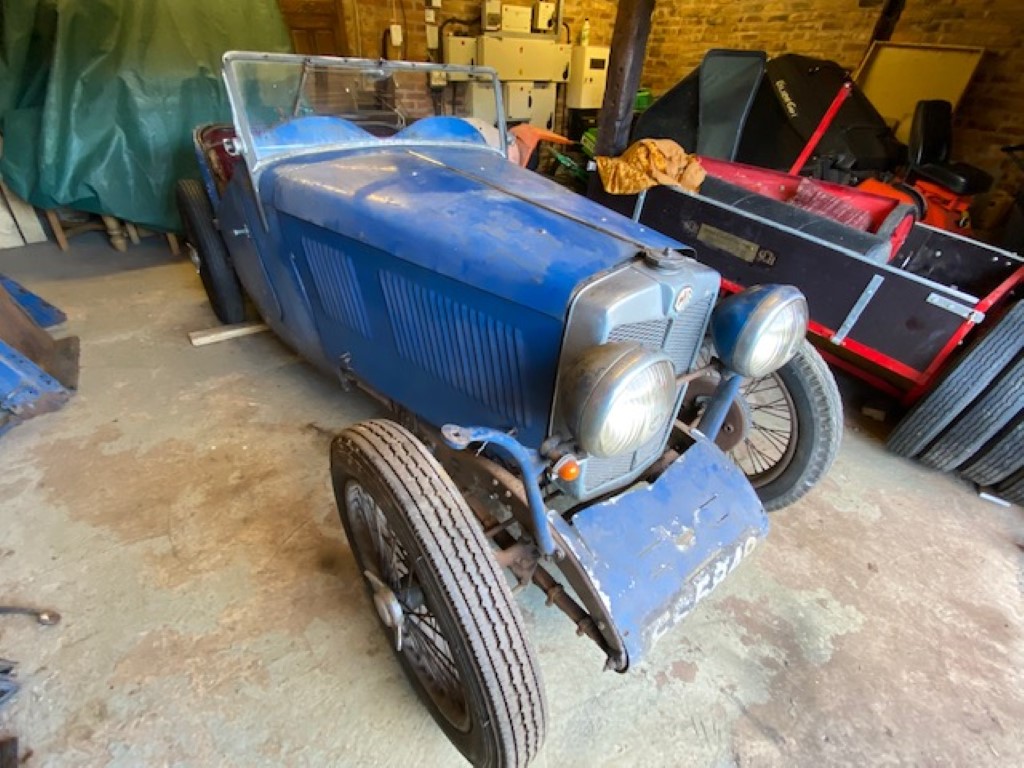 View larger images
This fascinating find has been with one family since 1957, but sadly never restored. The big 'PLUS' is that it is virtually complete; although the body is rough, it is wholly original. There are no seats and dash is incomplete, but otherwise, you've got the lot, so an easy rebuild with a high end value due to complete history from new and many competition records.
The chassis had only 25years of use of its current 90 years of life, and accounts for why the chassis is in such good condition with little wear on the trunnion sleeves and pins. Correct chassis No. clearly stamped on dumb iron and on bonnet. Axles, hubs, brakes, steering all original and complete. The radiator appears good and the radiator shell is near perfect. The h'lamps need restoring, (wrong lenses) but are complete, as are side lamps and rear lamps.
The photographic evidence points to the engine having been rebuilt, but never used, and if found to be remetalled and crack tested will be an easy, easy restoration. (Take no notice of the single carburettor modification in the photos, it was an experiment by the owner, but another manifold and twin MG J2 SU carbs are with the car). The engine, gearbox, rear axle all turn (even after 60 years) and points to work already done.
The original body may well go again, but will certainly offer every pattern. It is compolete with door handles, door locks, chassis mountings, hood frame and braces to firewall. In addition the original factory cycle wings are in excellent condition, as is the excellent bonnet with chassis No. stamped on it. To finish the bodywork is a very good early flat back petrol tank.
To complete this rolling project is a super history file. Historical, pre-war competion papers of the Taymouth rally, the Blackpool Rally and others in the hands of J.L.Miller, (the MG 'NE' owner) along with original factory chassis file, original buff log book, invoices, letters, technical papers and DVLA V5 retaining its original registration No. Unlike so many barn finds that have lost their paperwork, this one not only has it all, but even has an early MMM Register No. (2689).
Every spare is available to build a pre-war MG, so spares are the least of your worries. There is a mountain of information from the various Clubs & registers and the project will come with a J2 instruction manual, and factory parts list.
Delivery is available worldwide without problem. There won't be many more of these and this doesn't break the bank, but don't leave long to secure. Storage available up to 3 months if req'd.