1933 MG J2
Probably a little underpriced for such a well specified MG J2, a very interesting car.
A very well built MG J2, restored in the late 90s into the early 2000s with all original panels, , all original gauges, Phoenix crank and rods, read on.......
Model Type

MG J2

Style

2-seat sports

Year

1933

Registration No.

PO 8407

Engine No.

1115AJ

Chassis No.

J2/3503
£ S O L D
Enquire about this car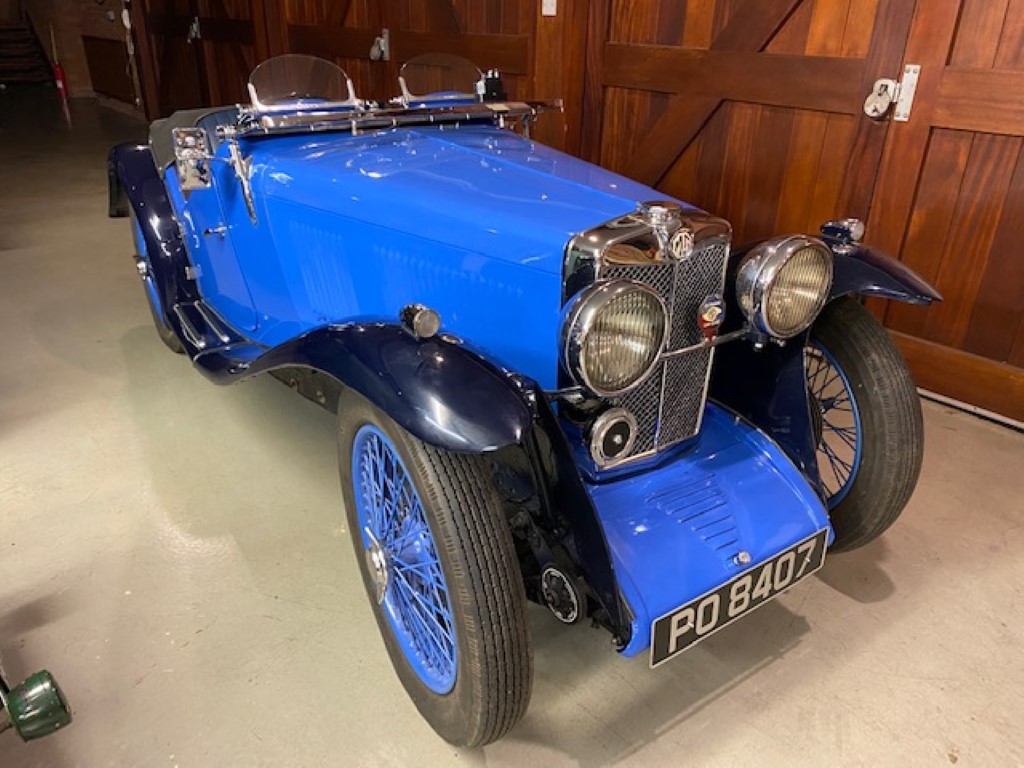 View larger images
This interesting MG was sold new by University Motors, the main London MG distributors, and found its way first to Horsham, and then to Staffordshire where it resided until after the war. It's history is vague until 1966 from when it whereabouts are followed until this day.
Over 2000 hrs. went into the restoration, avoiding a glitzy 'concours' rebuild in favour of respecting a true 1930s factory finish that still gives it the edge over many seen for sale today.
'PO' as it's known, still sports its University Motors dashboard delivery badge (a rarity in itself) and carries all original equipment, other than the engine which received a new J2 block, Phoenix counter-balanced crank, Carello rods and all new cylinder head gear.
It is in excellent condition, having been serviced, tuned and the steering overhauled....... all by us, prior to this ad. to bring you a really satisfactory car.
The car is very tidy, most original and one of the most solid I have driven, probably due to the body (probably new tub) being so well restored, using the original wings, bonnet, etc.....just look at the 'door shuts' to see how well it has been done. It has had a de-luxe dash from new, all of which has been restored and is in fine order; and yes, even the clock keeps time.
The accurate steering, close ratio gearbox and Phoenix cranked engine means this J2 is for using, driving, and not leaving in the garage for the neighbours to admire and ask if it 'goes'!
And even at this low price there is nothing more to spend, as the car has a virtually unused roof, full tonneau cover, a beautiful set of Collingburn Cereleun blue leather seats to complement the 2-tone blue bodywork, Wilton carpets, rear view mirrors, and matching 'his & her' aeroscreens!! It is very comfortable, more leg room than you'd think and ready for all this summer's events.
The car has full DVLA paperwork, original registration from new, long history fil, photo album of the rebuild and a very nice article on the car in the August/September 2005 edition of MG Enthusiast Magazine which accompanies the paperwork.
Enquire about 1933 MG J2
Privacy notice: the personal data you enter here is only used by Barry Walker MGs to contact you in regard to this car. We do not share your details with third parties nor will we contact you further without permission.