1933 S/CHARGED MG K1/KD
An opportunity to purchase a very, very rare MG in supercharged form.
One of the rarest MG models, this supercharged MG KD offers a Marshall side-mounted s/charger, the larger 1276cc engine AND an ENV pre-select gearbox.
Model Type

S/CHARGED MG K1/KD

Style

Open sports tourer

Year

1933

Registration No.

LJ9000

Engine No.

578C 113KD

Chassis No.

K0363
£ SOLD
Enquire about this car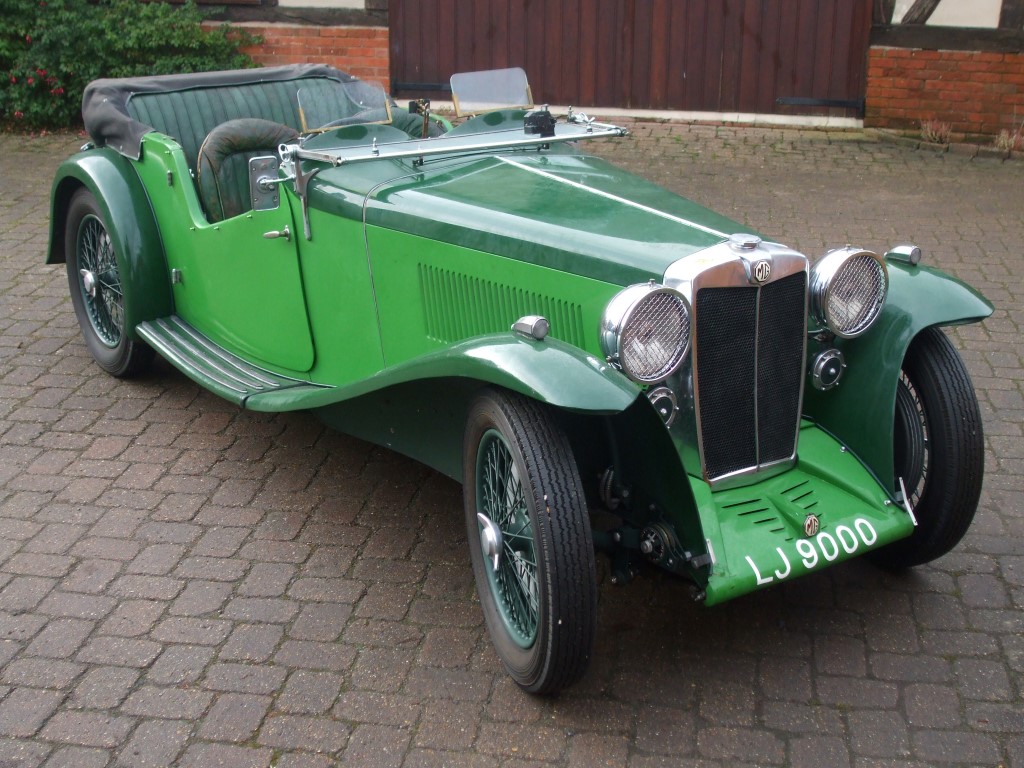 View larger images
Well folks, not only is this one of the rarest of early 6 cylinder MG road cars, but is without doubt the best specification K type road car available. Many K tourers received the smaller 1086cc engine, and the standard manual gearbox, but the later cars received a much improved specification of the longer stroke 1276cc engine and ENV pre-select gear box, while this one is yet further enhanced with the addition of a side-mounted Marshall supercharger.
BUT in addition, this particular all-matching Nos. car is so, so original throughout. When found, it still possessed it's original engine and pre-select g'box, it's all original dashboard panels and gauges, original carpets and its quite magnificent original seats and upholstery........ and all of this was re-used in the full rebuild undertaken in the early 2000s.
The re-build was a sympathetic restoration respecting the value of the originality of this 'find'; and as such do not expect to see a sparkling concours car, but a very careful restoration that has produced a car that one could ask if it has ever been rebuilt. The paint is v.good, but some will argue that a respray is in order, and I agree there is room for some cosmetic improvement (i.e. chroming), whilst keeping her on the road but not interfering with the originality, all of which is reflected for you in a very favourable purchase price.
It is hoped this will go to a user/collector who wil understand the significance of this car in the history of MG. In fact it is a living history book of how MGs did things back in 1933.
Please make an appointment to view. We are only closed Dec. 23-26 incl.
Enquire about 1933 S/CHARGED MG K1/KD
Privacy notice: the personal data you enter here is only used by Barry Walker MGs to contact you in regard to this car. We do not share your details with third parties nor will we contact you further without permission.