1934 K3/N Special
The first opportunity to contemplate the purchase of a K3 special for many, many months.
A well known car in VSCC circles, having achieved provenance in its early years, this magnificent motor car has recently been thoroughly refurbished and is in perfect order , ready for road or sport.
Model Type

K3/N Special

Style

K3 Racing Magnette

Year

1934

Registration No.

MG 3179

Engine No.

508AN

Chassis No.

N0257
£ 135000 ono
Enquire about this car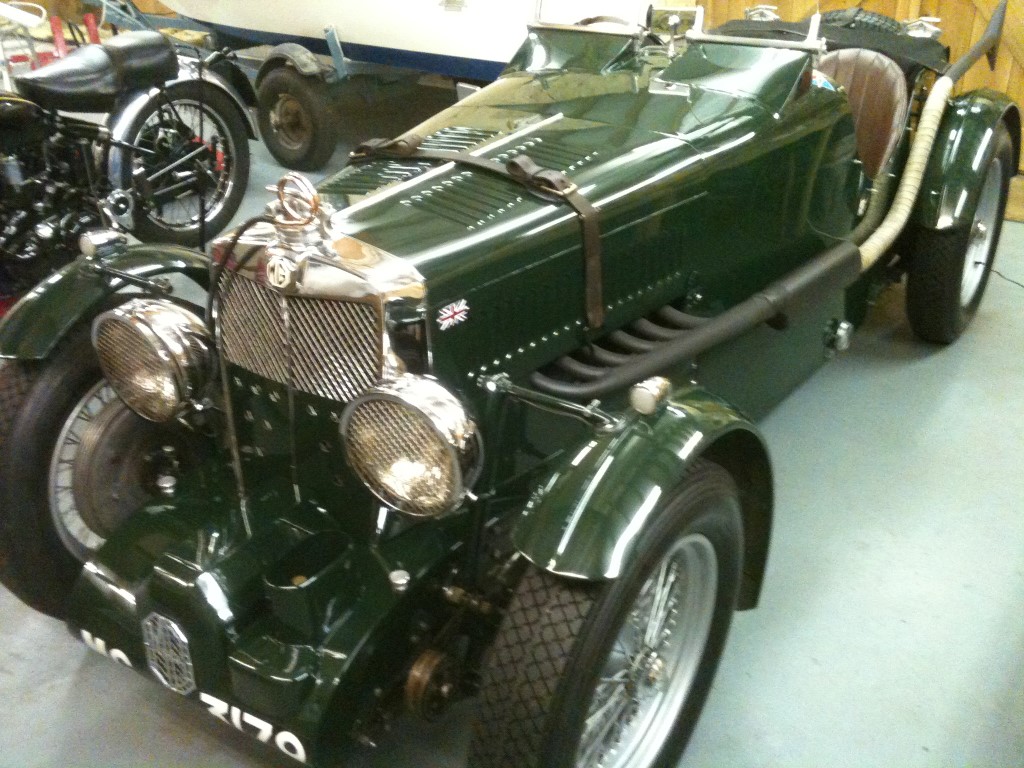 View larger images
This superb motor car was a prominent vehicle in historic MG racing circles and VSCC events in the '90s having been built primarily to compete in light competition (hill climbs, sprints, short-circuit events) and International rallies.
The car was rebuilt into its existing form during the early '90s by Mike Allison & his then team having originally been a rare N Magnette 2-seat sports, and the 7th. one off the MG production line. The entire chassis was restored with special brakes with 'allfin drums', racing shocks, overhauled steering, new hubs, and wheels built specially for the car.
The engine was totally rebuilt with fully c/balanced Phoenix crank & con-rods and fitted with Cosworth forged pistons, pre-select gearbox and 4.87 diff. coupled to a fully rebuilt Volumex supercharger and 1& 3/4" carb. A light-weight steel frame body was fitted, that made it highly competitive. That was then.
In the hands of the most recent owner a complete refurbishment has taken place, with work to the engine, a new Armstrong pre-selector gearbox fitted, a higher 4.55 differential fitted, the Scintilla mag. overhauled, the road springs re-tempered, the front suspension and steering box rebuilt, and high tensile halfshafts and new rear hubs fitted to complete this recent work.
The beautiful instrumentation is as per the racing Magnettes of the 1930s, together with a full compliment of switches, gauges and dashlamps. The car is fitted with stoneguards, aeroscreens, twin fillers, Brooklands exhaust, bonnet belt and quick release steering wheel.
The very generous bucket seats offer comfort for all bum sizes with ample leg room for even the tallest. Paintwork in BRG is superb, and a full an half tonneau complete this very exciting car.
Apart from full DVLA paperwork with original 'MG' registration, early paperwork covers competition history, a full invoice record, historical papers, factory chassis file, and VSCC buff form.
This magnificent motor car has been with its last owner for almost 20 years, who has used it and maintained it in the proper manner, and the next owner will receive the car with this pedigree, all ready for road or race.
If you have a serious interest, we will be happy to arrange a viewing under whatever restrictions then apply, or to answer any questions that have not been covered in this write-up.
Enquire about 1934 K3/N Special
Privacy notice: the personal data you enter here is only used by Barry Walker MGs to contact you in regard to this car. We do not share your details with third parties nor will we contact you further without permission.