1934 MG K3 replica.
Not to be confused with the modern built K3 replicas, and thus a more sought-after car.
Here is the reconstruction of a K type to K3 specification, built at a time when many original K3 parts could be incorporated into a restoration.
Model Type

MG K3 replica.

Style

2-seat sports

Year

1934

Registration No.

YXG 525

Engine No.

632 AKN

Chassis No.

KN0377
£ SOLD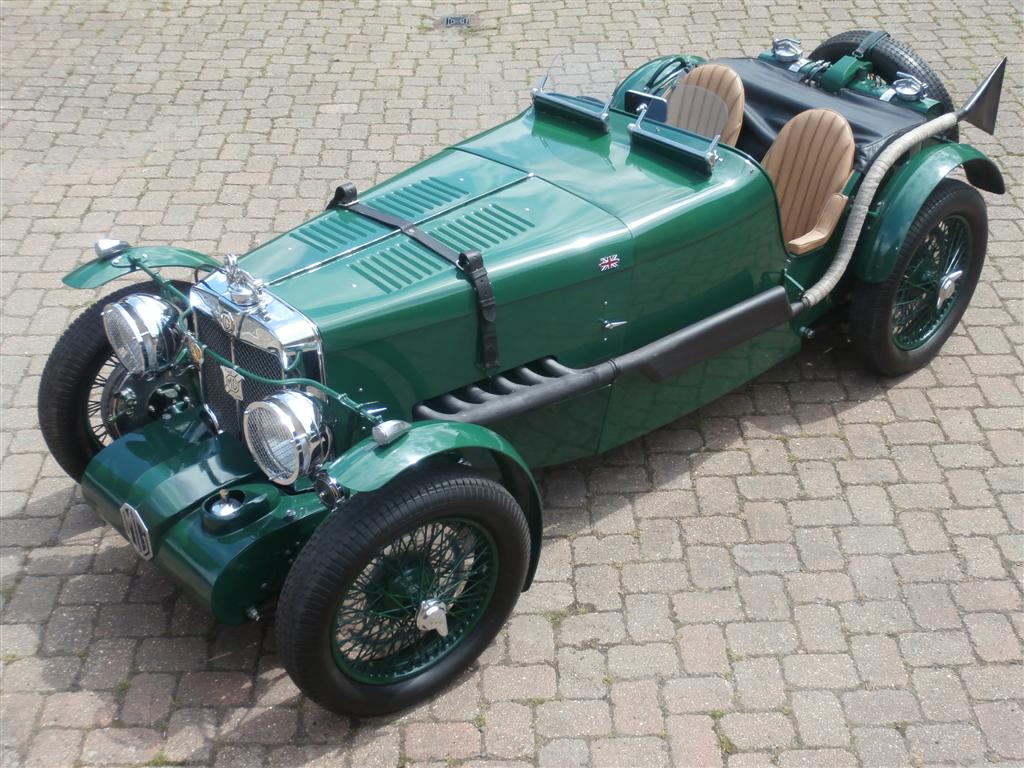 View larger images
One of the very well built early K3 reps. incorporating a number of original K3 parts. Built on a factory K series chassis, uprated to K3 specification, with K axles, high ratio 4-star steel diff., original twin lever K3 brakes, and the big pre-select gearbox..able to take the power. The car is fitted with an original 'K' type engine with fully c/balanced crank & rods, and blown through the correct Marshall 85 supercharger.
The car has just been fully recommissioned for me by Oliver Richardson, thoroughly road tested and presents as one of the best K3 replicas to come to the market for some years.
A very valuable car qualifying for all VSCC & MGCC events, and having the advantage of the more practical slab-tank bodywork, providing considerable luggage room for long distance tours and rallying such as the "Flying Scotsman".
The car comes with a huge history file. Detailed photographs of the rebuild, and full DVLA paperwork. Just need insurance and you're all ready for for this summer's events.
UK or worldwide delivery.
Viewing & test strictly by appointment. Thank you.