1934 MG N Magnette Rolling Chassis
An unusual opportunity to obtain a 6cyl. rolling chassis to build on it what you wish. Click & read on.
This a complete rolling chassis with pre-war trials history and original regstration from new.
Model Type

MG N Magnette Rolling Chassis

Style

Complete rolling chassis

Year

1934

Registration No.

WS 1555

Engine No.

528A/134N

Chassis No.

N 0366
£ S O L D
Enquire about this car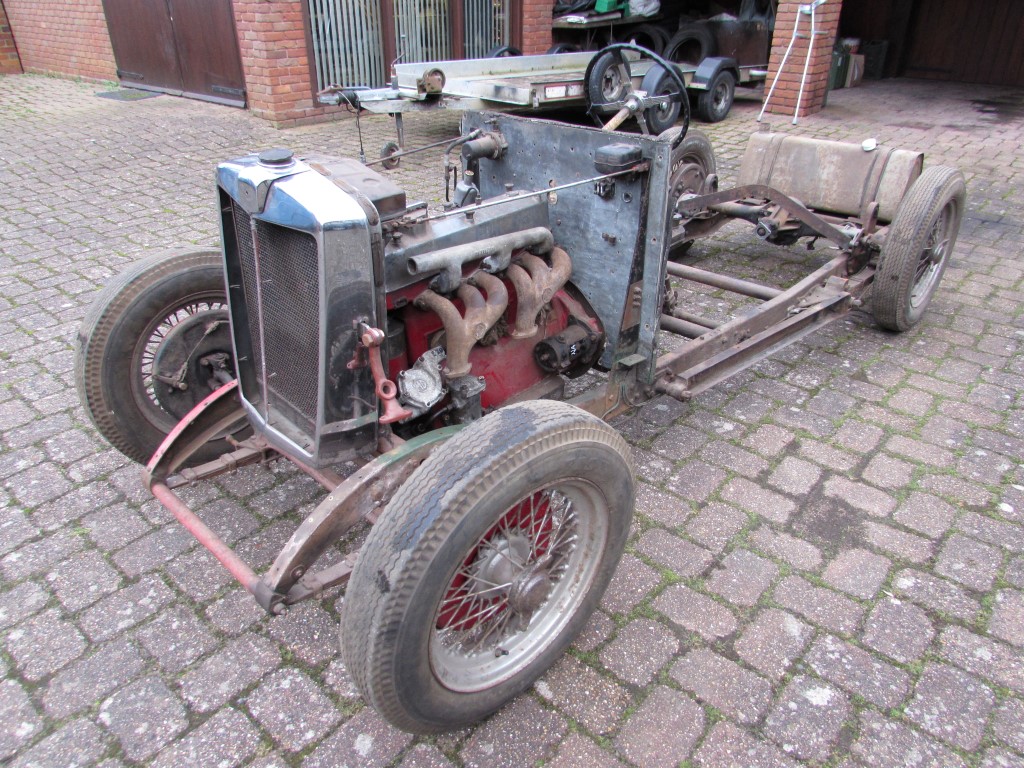 View larger images
Rare chance to acquire a very strong 6 cyl. Magnette chassis as seen in photos herewith. Comes with axles, 12" orig. brakes, radiator, shell, engine, gearbox, diff., orig. steering, trackage, bulkhead, wheels and full paperwork.
This Magnette has pre-war trials history, including a fine photograph of it tackling Rushmere in 1936. It has retained its original registration from new and has full DVLA paperwork, and a massive history file. Because of all this it would be well worth building into a trials car, a racing special, or (dare I say it), a K3 style rep. in view that it is offered devoid of any bodywork.
It comes with a full set of 18" wheels, front shock absorbers, headlamps & mtg.brackets (not illustrated).
Don't hestitate to ring for details. We are still open for personal collections, or a delivery via a pre-discussion.
Enquire about 1934 MG N Magnette Rolling Chassis
Privacy notice: the personal data you enter here is only used by Barry Walker MGs to contact you in regard to this car. We do not share your details with third parties nor will we contact you further without permission.