1934 MG PA
An exceptional all matching Nos. P type, totally rebuilt from the chassis -up to the standard we sell. A proper restoration.
A truly magnificent car offering a Baynton Jones engine with heavy crank, new body and simply stunning paintwork.
Model Type

MG PA

Style

2-seat sports

Year

1934

Registration No.

BGF 942

Engine No.

1424AP

Chassis No.

PA1167
£ SOLD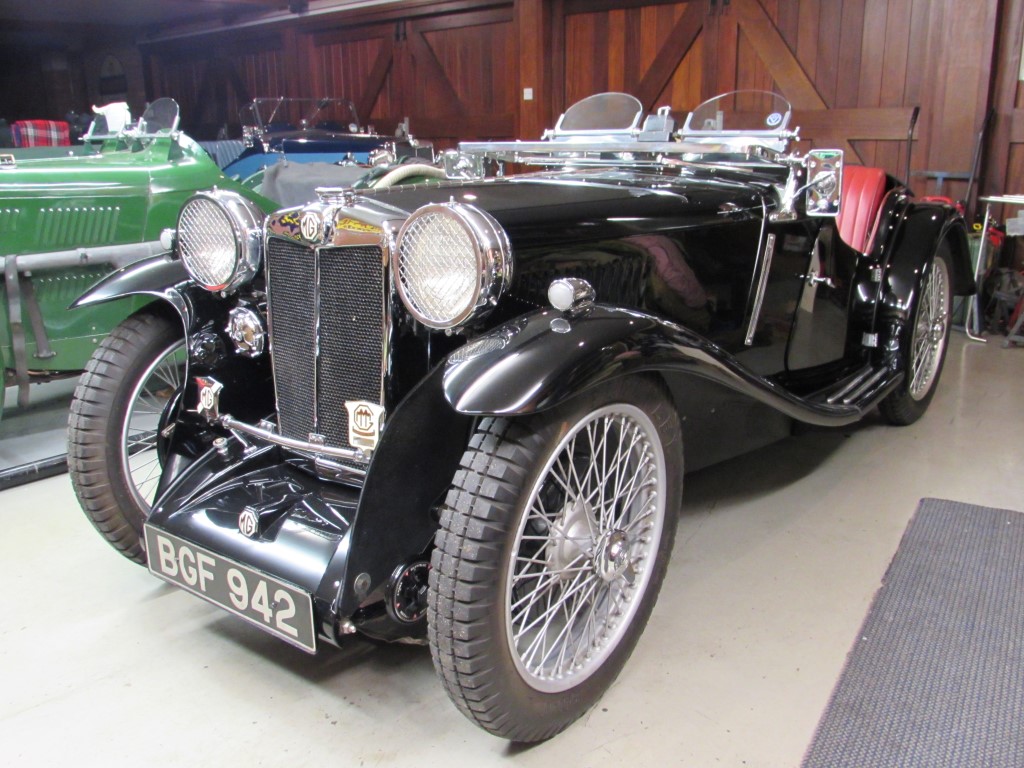 View larger images
I cannot understand why nobody wishes to view this car. Probably the fbninest P type for sale in UK or Europe. The price has been reduced for the final time. A £55,000 rebuild for £42,500.
This exceptional all matching Nos. P type has been rebuilt at a cost that is almost embarrassing, and is offered here at way, way below what has been spent to achieve the result you see here.
In 2006 the old unrestored car was found and had remarkable originality. The car was stripped and the chassis, running gear and mechanicals handed to Baynton Jones Motorsport to undertake this side of the rebuild. Chassis, brakes, steering, shocks all completely rebuilt to the Baynton Jones standard. Then the engine was undertaken by them to a specification most of us dream of. The original block was excellent but a new head was fitted. To this was added a counter balanced Phoenix crank, Corillo rods and forged racing pistons. All new head gear was fitted, and all ancillaries rebuilt together with clutch, carburettors and a full gearbox overhaul.
Meanwhile a new body and wings from Steve Gilbert were prepared and painted in gloss black. All new chromework, full set of gauges from Vintage Restorations, including panels , switches, dashlamps & cables; together with rebuilt wheels and new Blockley 450 tyres.
Original seats & upholstery to Collingburn specification were completed in deep red hide, together with panel work & Wilton wool carpeting.
To complete this magnificent rebuild the car is equipped with superb weather equipment including roof, s/screens, full tonneau & half tonneau all with protective bags, jack, tools, wheel hammer & crank handle.
Finally the paperwork includes all DVLA correspondence, original registration No. (V5c), history file, invoice file of full rebuild, Instruction manual and factory illustrated Parts List.
This has not to be compared with the numerous so called 'fully restored' P types you find offered every week. This is a proper restoration for the man who wants magnificent presentation with exceptional performance.
(Who spotted the deliberate mistake? Yes, I forgot to put the 'diver's helmet' dashlamp covers back on the dashlamps!!)
(A complete Marshall side mounted supercharger installation is available for this car, as it has been built to take one).