1934 PA
A beautifully restored professional rebuild of an MG P type.
A cut above the average P type, this magnificent Midget has a bullet proof engine, magnificent records of the rebuild and a long history back to the '30s.
Model Type

PA

Style

2-seat sports

Year

1934

Registration No.

JX 2016

Engine No.

1086AP

Chassis No.

PA 0386
£ SOLD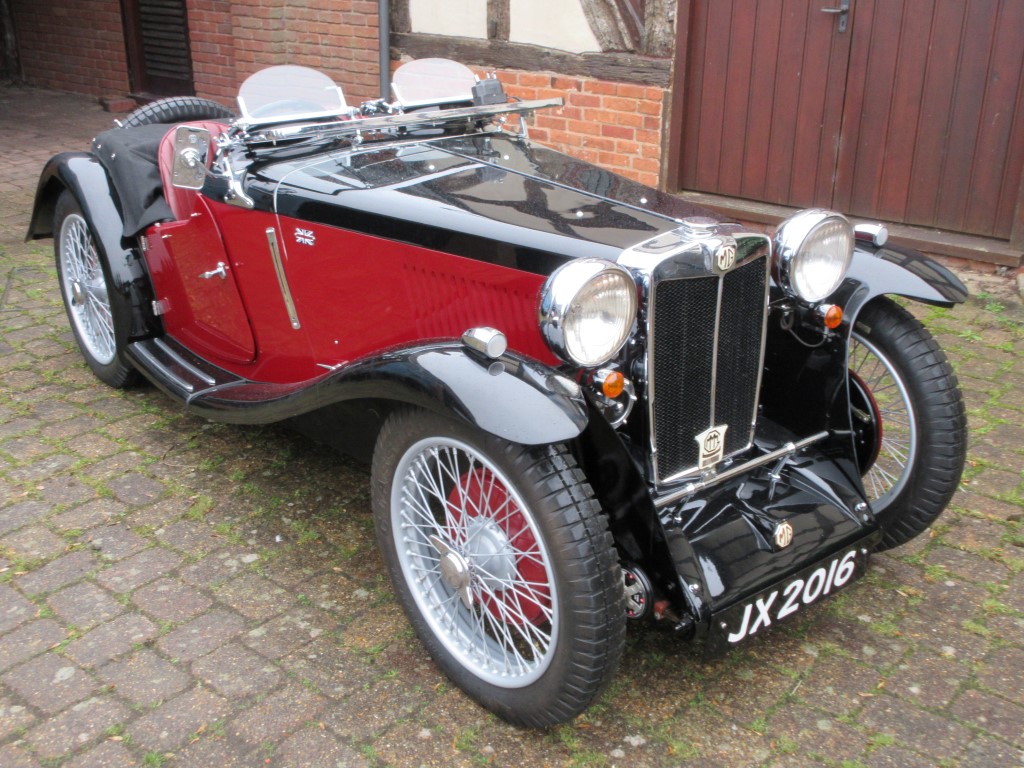 View larger images
This is an opportunity to secure a professionally restored 'P' type. There are quite a few PA models for sale worldwide, but I have viewed many of them and they are NOT what they say....'fully restored'... The car I offer here is NOT a sloppy, run-of-the-mill rebuild but a properly restored MG built by a timed-served engineer and with a complete photographic record of every step undertaken. In fact there are 5 huge history & invoice files accompanying this car.
Restored throughout from the chassis up with rebuilt axles, differential, shocks, and steering, it has been fitted with a new ash-frame and re-use of all original panels & wings. The engine has been beautifully rebuilt with Phoenix counter-balanced crank, Carillo rods, lightened flywheel, Baynton-Jones cam, water pump, all new head gear, and proper oil filter system cleverly enclosed in the original filter canister.
The superb paintwork in Burgundy and black was a requested combination from Abingdon (for just a few pence more!) whilst this car is also fitted with factory bucket seats and interior in red connolly hide. The car is completed with a full set of weather gear in orig. black double-duck canvas and shod with original 3-stud pattern Blockley tyres.
The huge history files tell the story from the first owner, and include the original owners manual, factory illustratred parts list, original buff log book and the current V5c carrying the original registration number from new.
If you want a 'P' type worth having, this is the one to view, and clearly it can be seen that the restoration costs far exceed our asking price, so someone is going to get an excellent investment and a lot of excitement in the coming Spring & Summer.