1934 Supercharged MG PA
THIS CAR IS CURRENTLY BEING FITTED WITH A SUPERCHARGER and will be for sale early July
Not a sloppy 'run-of-the-mill' rebuild , but a professional restoration with a long history.
Model Type

Supercharged MG PA

Style

2-seat sports

Year

1934

Registration No.

JX 2016

Engine No.

1086AP

Chassis No.

P 0386
£ TBA £55K-ish.
Enquire about this car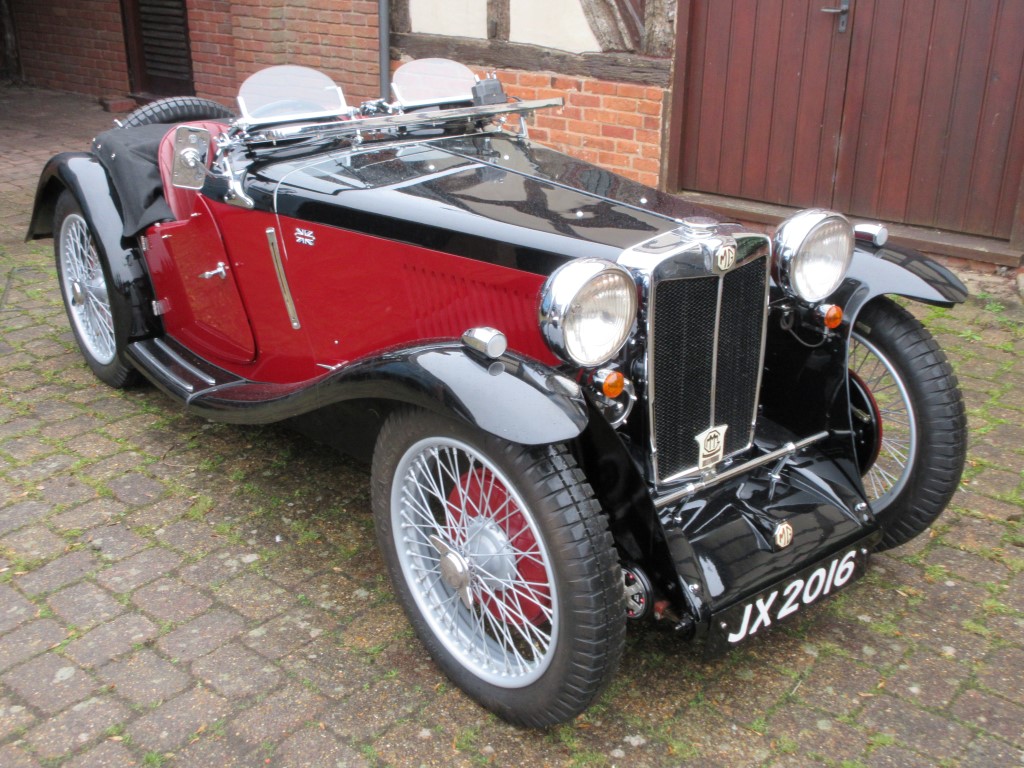 View larger images
This car is currently in our workshop and being fitted with a side-mounted Marshall IZ75 supercharger installation as offered by the factory when new, and will be ready for sale early July.
Yes, there are quite alot of P types types out there for sale, but having looked at many of them, I offer here something way above the 'average' rebuild you see advertised. This beautiful MG was restored by a timed-served professional engineer, and will give someone a truly 'get-in-and use' MG. The trouble is very few ARE used when they could be, and the numerous organised rallies are there for the taking; and any properly restored MG is quite capable of a 'class win' or simply giving its driver and co-pilot in the non-competitive rallies a week of satisfaction. So get yourself a GOOD MG like this one and get prepared for the coming spring & summer.
Rebuilt in the last 5 years, this PA comes with a fully rebuilt engine with Phoenix crank, Carrillo rods, lightened flywheel, Baynton Jones cam, water pump, and proper oil filter system. The gearbox has been rebuilt, as has the back axle, orig. 12" braking system, B/cam steering and all the electrics. (All recorded and photograped in the albums and history files.)
The paintwork is immaculate in burgundy and black two-tone; the weather equipment is all new double-duck canvas and the magnificent (& better) individual bucket seats and interior are in Connolly red leather throughout, and the car is shod with authentic 3-stud pattern Blockley tyres.
Five HUGE history files take you back to the '30s,, and are accompanied by the original manual, parts list, buff log-book and secured ORIGINAL registration No. on the V5c.
Unsure what more you could want if buying a 'P' type, but I welcome anyone to come and visit, take a test drive, have a cup of proper coffee and pay their deposit! This car is worth way more than the asking price as you can see, but cars are plentiful, customers are not, so here is a bargain.
Any questions, please ask, but please phone or e-mail for appointment. This car WILL be at Pre-War Prescott on 20th July (unless sold previously).

Enquire about 1934 Supercharged MG PA
Privacy notice: the personal data you enter here is only used by Barry Walker MGs to contact you in regard to this car. We do not share your details with third parties nor will we contact you further without permission.