1934 Wolseley Hornet Special
The 'Shelsley Special'....a rare and exciting Wolselet Hornet for a discerning customer.
A near concours restoration of the big 6 cyl. overhead cam Hornet, with crossflow head and semi-synchro box.
Model Type

Wolseley Hornet Special

Style

Open 2-seat sports

Year

1934

Registration No.

AOG 462

Engine No.

566A/114

Chassis No.

462/114
£ SOLD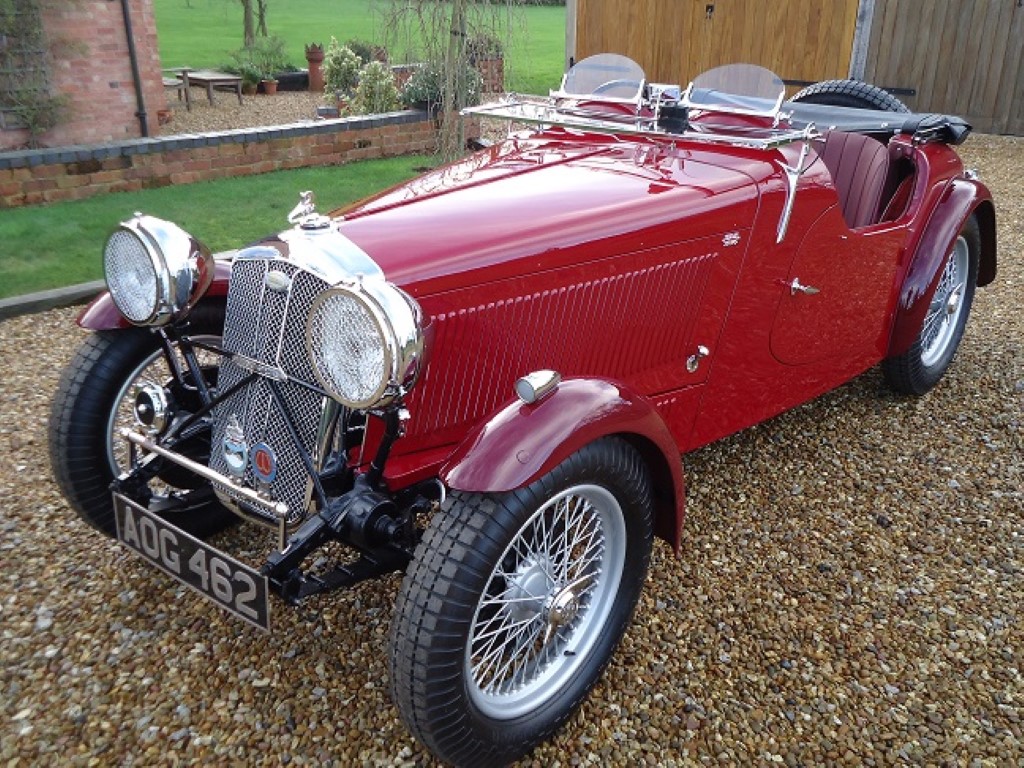 View larger images
Makes a change to have something a little different, and one look at the quality and finish of this restoration was enough to have this in our showroom.
Restored throughout as can be seen by the photos, this car is known as a 'Shelsley Special' having coachwork by Samuel Holbrook Ltd., who clothed this Hornet chassis direct from the factory in 1934.
The chassis sports the big straight 6 cyl. overhead camshaft 1271cc engine, but with the crossflow head, with chain driven cam, twin SU carburettors, and the big 12" drum hydraulic brakes (that many MG owners want to steal!!) The gearbox is the 4 forward & reverse with freewheel and synchro on 3rd & 4th; so no reason why the lady of the house can't drive it! Superb performance, handling and a very enjoyable all round driving experience.
The complete restoration was finished following purchase by the last owner, and he needs to be congratulated for the work. There are reams & reams of history & photos that come with the car. Detailed restoration work is fully covered in the files, together with owner history right back to 1939.
The high quality trim and upholstery in maroon hide is superb which so compliments the full body respray in two tone red.
The car is offered fully serviced, ready to drive away, and comes with hood, full tonneau, huge history files, instruction manual and factory parts book, original registration book and current DVLA paperwork confirming thre original registration No. What more could you want.
Here's one car that will hold its value as it stands very near, if not on top of, the Wolseley tree!
Ready to view & test, but strictly by appointment.