1935 MG PA
Have I undersold this former Leicestershire Police Car?
Not many MGs retain their true original identity, but here is a car that just does that. Short of it's original police bell, you have a wonderfully original car with a long documented history accompanied by period photographs.
Model Type

MG PA

Style

2-seat sports

Year

1935

Registration No.

JF 8167

Engine No.

2/1865/BP

Chassis No.

PA 1921
£ S O L D
Enquire about this car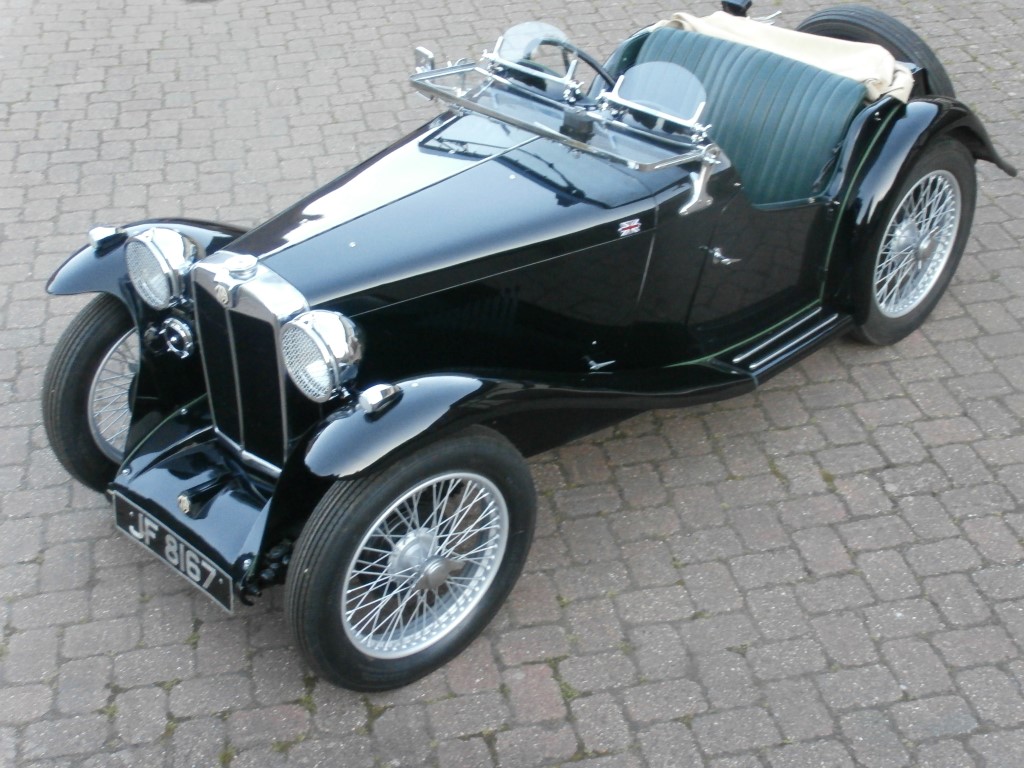 View larger images
Lancashire and Leicestershire police forces were the main constaburies to buy MGs in the early 30s as they were a match for what can be termed the 'ordinary motor car' of the time. Rolls & Bentleys were driven by those that didn't break the law, so your spirited 'speedy Austin 7' and 'Morris Minor' driver stood no chance against Kimber's magic Midgets! Thus these forces were well equipped and one of Leicestershire's steeds is on offer here.
The car was rebuilt using all its original material in the early 2000s, and reference to the original chassis file will reveal many of the alterations that were undertaken before delivery, as well as a number of improvements by the Force's own workshops. However, I have been unable to find when the late PA (to PB spec) 60mm bore engine was fitted along with the close ratio gearbox, and fluid fed brakes, but from reading between the lines, it was all done before the war and used as such before Leicestershire Police eventually sold it. The original engine was 2217AP, but subsequently fitted with 2/1865/BP (British Police? or PB?) which remains with it today.
In addition to the uprated drive train, the car still sports its big Burgess silencer, special rev. counter with official speed markings, extra push/pull switches, but not the archimedean petrol gauge which is evidenced by the petrol tank fitting.
The car has a lovely original feel; very strong mechanics; solid, sound body and really sharp original black paintwork, with dark green interior. The car would benefit from a new roof & tonneau, but existing roof is fine for those that need these things.
The car is accompanied by its VSCC buff form, 1930s chassis file , superb photographs from Leicester Police force, factory issued manual and illustrated parts list.
I hope this finds a good home, it really deserves it, especially at such a very fair price for this rare and valuable MG.
Enquire about 1935 MG PA
Privacy notice: the personal data you enter here is only used by Barry Walker MGs to contact you in regard to this car. We do not share your details with third parties nor will we contact you further without permission.