1935 MG R type race car
The unique tool room copy of the 1935 MG 'R type' Racing Car.
This exquisite reproduction of MG's famous R type racing car has literally been built from scratch over the last 10 years to result in the most original specification R type in existence. Read-on.
Model Type

MG R type race car

Style

Single-seat race body

Year

1935

Registration No.

N/A

Engine No.

New Q block

Chassis No.

"R 0261"for reference
£ Offers now invited.
Enquire about this car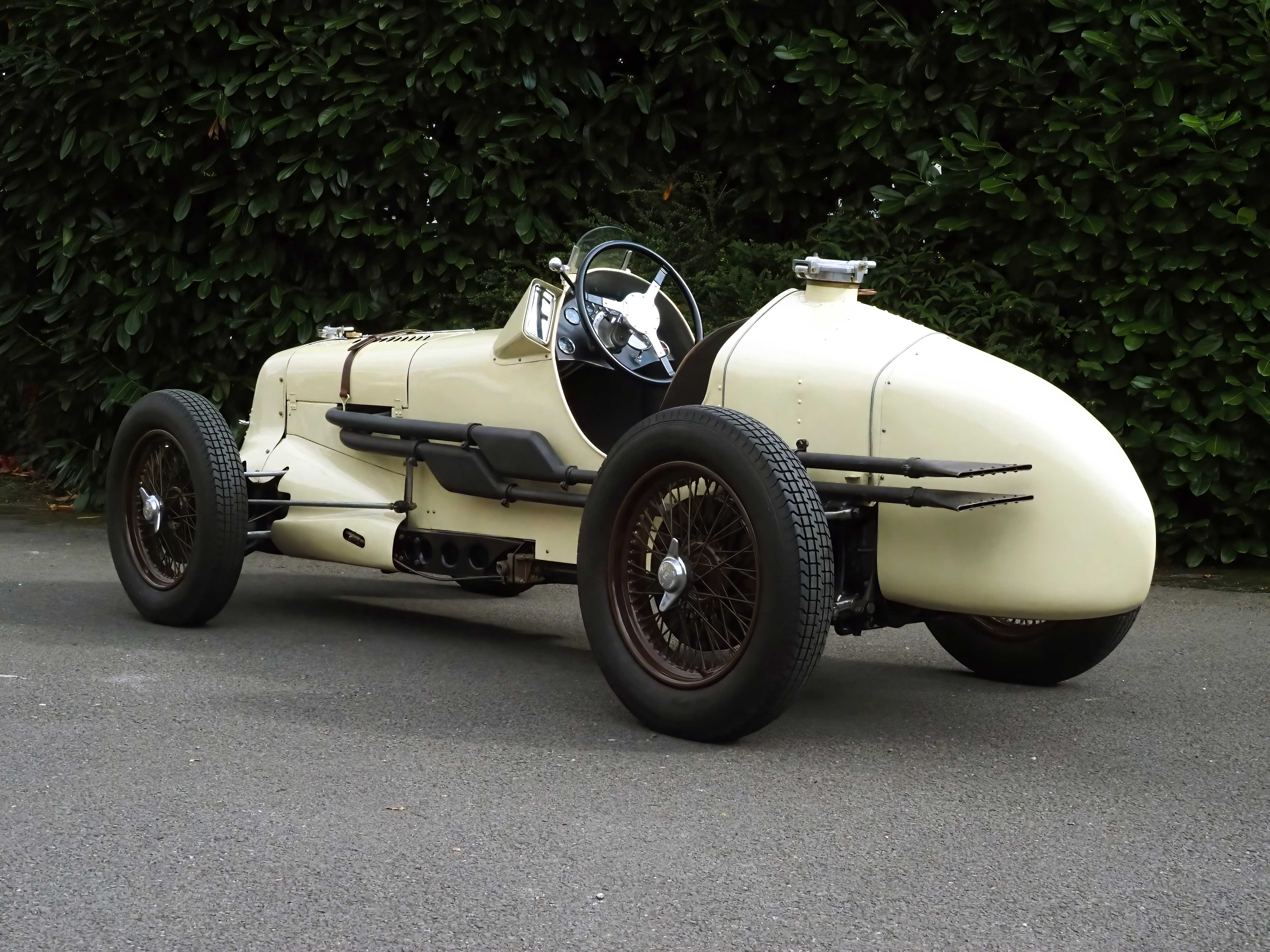 View larger images
It is justly described as the most original specification 'R' type in existence, as of the 10 original factory-built cars (RA 0251-RA 0260) both running and being restored, none so technically match the factory production spec. as this body-of-work by engineer Geoff Enoch.
Armed with the original engineering drawings, some crucial skills from fellow vintage car restorers and the ability to perceiver for 10 years, the result is all but faultless; but I make it clear that the car will need further commissioning before any competitive racing is undertaken; and the car is currently on petrol for demonstration purposes.
Such is the accuracy of this car, that the VSCC (Vintage Sports Car Club), the main arbiter of old car authenticity in the UK, have issued it with an eligibility 'buff' form, very rarely offered to a new-build car. With its classification of...'STANDARD...must not be modified', the Club acknowledges the wish to preserve its precise specification, and this, coupled with immediate access to FIA HTP papers and race preparation, grants the new owner an entry to the world of historic motor racing where Goodwood, Silverstone, Monte Carlo and other prestige venues beckon.
The 'R type' was a unique design moment in British race car development. Hubert N. Charles, a leading engineer at MG's Abingdon factory had been developing an independent suspension for a new luxury MG saloon car when the design was picked up by the Competitions Dept. and rapidly developed. A rigid backbone chassis carried the 4 wheels via independent equal-length double wishbones and torsion bars...... so painstakingly reproduced by Geoff Enoch along with so much else. The intricate worm-drive steering mechanism transfers its motion via independent long drag-links to each front wheel for precise steering control and was a kind offer of a second box owned by Gerhard Maier from Germany (RA 0257).
The tiny 4-cyl. engine with its Phoenix counter-balanced crank & Cosworth pistons is based on the 'PB' series but with many modifications. Incredibly it can produce in excess of 100+bhp from its Zoller supercharged 939cc capacity engine, running on Methanol fed from its huge HV8 single SU carb. The gearbox is a Wilson pre-select, with a rapid gear-change effected from a cockpit lever adjacent to the magnificent MG crested steering wheel and full racing dashboard. The whole cockpit begs to be viewed as the original detail is simply magnificent. The large 12" brake drums are cable operated as favored by MG, whilst the superb twin exhaust system is a work-of-art. The slatted front engine access door is original from RA 0255, whilst the amazing front & aft filler caps are no less of an achievement. The bodywork is magnificent, and the final touch comes in having adorned the car with a period leather bucket seat which preserves such a patina, it suggests H.N. Charles could have fitted it himself!
Well.....here is a unique opportunity for the lucky buyer:.....to sit & drool; take up light competition; or fully tweak it to become (perhaps) the fastest pre-war MG in motor racing today-------it's your choice. Surely never to be repeated...and at a price that reflects its use, but barely justifies this incredible achievement.
Please phone to make an appointment to view, thank you.
(More photos on request if needed, but recommend a personal viewing).
Enquire about 1935 MG R type race car
Privacy notice: the personal data you enter here is only used by Barry Walker MGs to contact you in regard to this car. We do not share your details with third parties nor will we contact you further without permission.