1935 NB Magnette
S O L D
Completely restored throughout to very near concours condition. Perfect for European rallies and touring .
Model Type

NB Magnette

Style

Tourer

Year

1935

Registration No.

MG 1761

Engine No.

1081AN

Chassis No.

NA 0817
£ SOLD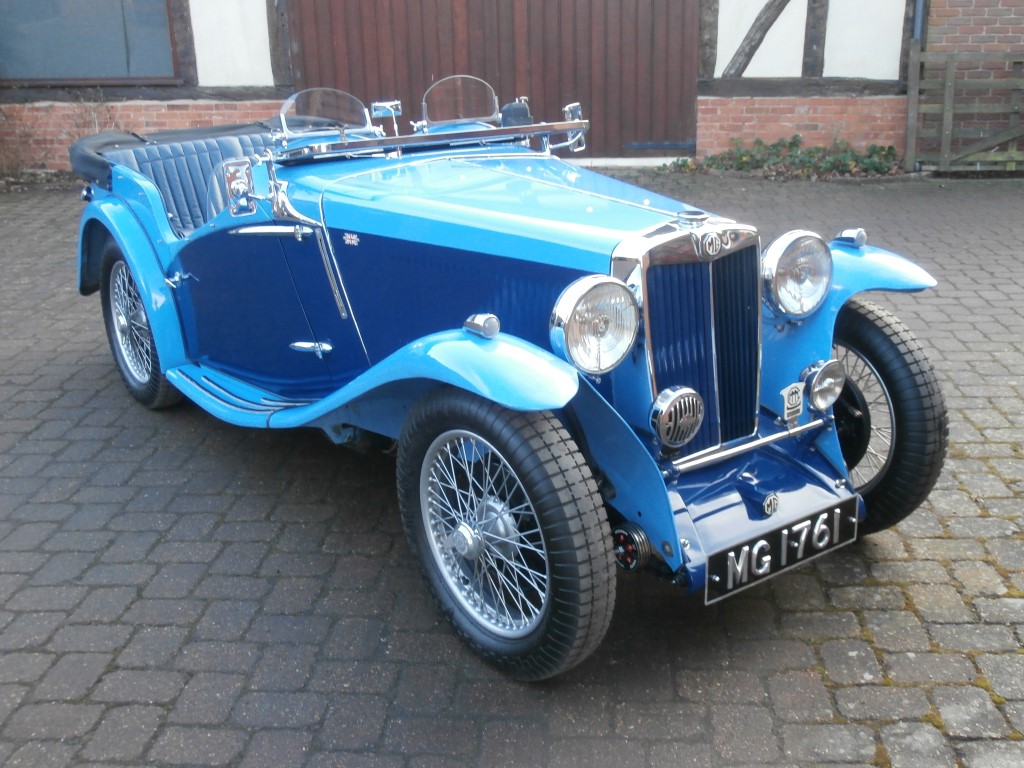 View larger images
The MG NB is one ofthe finest pre-war models Abingdon produced, being the final culmination of the road going over- head-camshaft MGs. The 1300cc straight 6 cyl. engine was capable of easily accepting both a side or nose mounted supercharger, but even in the unsupercharged form (as per the car offered here), it offered the occupant real power, and reliability, whilst thhuge space , , luxuriously upholstered body offered comfort and huge luggage space for home or international rallying, or comfortable touring holidays. In addition the ground clearance was very good, another 'plus' for rallying, and the by 1936 that had really got the weather equipment to do its job, making you 'snug-as-a-bug' whilst the close-ratio gearbox and balanced purr of the 6 cyl. engine got you to your destination with a feeling of real satisfaction.
The car on offer certainly matches the description given here, but with the huge added benefit of a pre-select gearbox (making the drive or rally even more effortless). The car was found derelict in the mid seventies and purchased by one of the great Swedish MG enthusiasts of that time. (Gosh, do I remember them invading my spares shop back in the '70s & '80s!). The restoration was never completed before it was brought back to the UK , where it was completely restored by some very competant MG enthusiasts in Essex, one of whom kept the car for many years until I purchased back in 2014. The car was in magnificent condition and I sold it to a collector in Southern Ireland. Regretfully he didn't get the fun from it, storing it away until I received it back some 6 weeks ago.
We have put it through our workshop. Oliver Richardson has throughly checked out the engine, we have completed several maintenance jobs and fully serviced the whole car to present you with a superb motorcar that would meet many, many requirements, including holidays, European tours or even Worldwide rallies. Few other, if any, MMM MGs would lend the mselves to such a wide gambit.
Finished it Oxford & Cambridge Blues, with full Collingburn upholstered interior, correct NB dash, pre-select gearbox, original 'NB' engine, full weather equipment and numerous period extras, you have he chance to acquire a really practical, rare and beautifully presented touring MG. You will NOT waste your time in coming to view this, and at a price that buys very little in other 'sporty' marques.