1935 PB
The MG PB is one of only two pre-war MGs eligible for THE MILLE MIGLIA
Very rarely do I get a MMM car of this calibre and I urge you to come and view it before discussing the price, if you're looking for a fast, sporting, 2-seat road going MG that's capable of being very competitive. Read on.
Model Type

PB

Style

2-seat sports

Year

1935

Registration No.

XVV 311

Engine No.

925A 199PB

Chassis No.

PB 0553
£ SOLD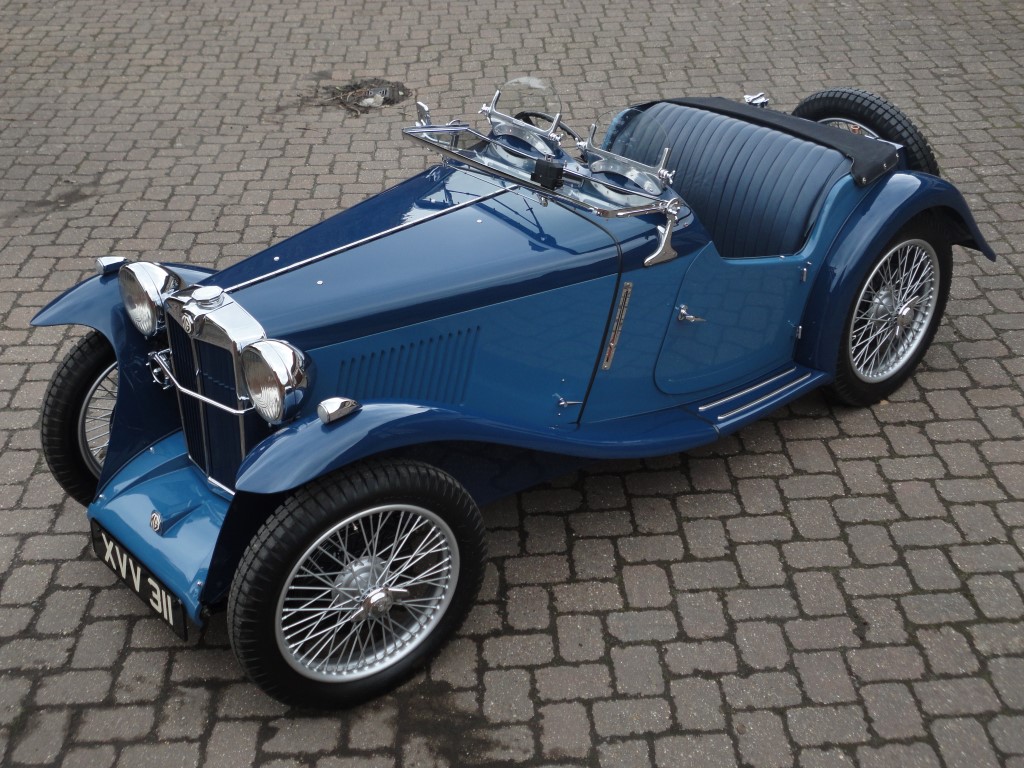 View larger images
___________________________________________________________________________________
After lengthy discussions with the MG Car Club MMM Register to confirm its ID, this car can now be sold as per the V5c, (PB 0553) and has been awarded its MMM Register No.1979, and Oh my word, what a magnificent restoration. (see photos).
It is very difficult to describe a car that is in the top 3 I've ever offered in my 48yrs. of selling pre-war MGs. This magnificent P type has been rebuilt in the way a PB should be, both in workmanship and originality, and although I don't like using the word, it would be wrong to say this is not 'concours' and is for someone looking for the best with a good chance of a 'Mille Miglia' entry.
A total chassis-up rebuild with counterbalanced crank & rods, new bodywork (just look at the pictures); panelwork and upholstery done throughout by Mike Collingburn himself, and all new double-duck weather equipment incl. full & half tonneau covers, side screens and roof. The dash is the deluxe version with birds-eye veneer board , all correct gauges, correct switches, dashlamps, petrol reserve system and 30mph light. The car purrs along at 100psi, charges correctly and offering nearly 60bhp on this non-supercharged 939cc engine.
All I can say about the cellulose paint it is the best I've ever seen on a MMM car---it's magnificent. The car is finished with the optional water pump, pre-war aeroscreens, close ratio gearbox, and 4.50 x 19 Blockley tyres.
Now this is one of two road-going MMM cars (PB & L2) that are eligible for the magnificent Mille Miglia Retrospect, and of course all other UK & European rallies.
Although it is a great roadcar as it stands, the option is there to fit a supercharger if you wish------we have complete installations in stock., both easy side-mounted type, or complete nose-mounted units.
Now the price reflects the cost of this fabulous restoration, the fact that it stands head and shoulders above most I go to see, and that it is a rare car in its own right.
Before you consider the price, please do come and view it if you're in the market for a PB. Compared to the price of European priced MGs (most of much lesser quality) this is superb value, and if you take it on the MM, you've just increased its value again! So come and see it, you'll get a good coffee and no pressure from us.