1936 Welsh Rally MG PA
Totally restored, this magnificent PA was prepared by the works for the 1936 Welsh (later RAC) Int.Rally.
An magnificent rebuild of an historic MG PA that needs nothing.... but driving.
Model Type

Welsh Rally MG PA

Style

2-seat body

Year

1936

Registration No.

AAX 773

Engine No.

2303 AP

Chassis No.

PA 2010
£ SOLD subject to contract
Enquire about this car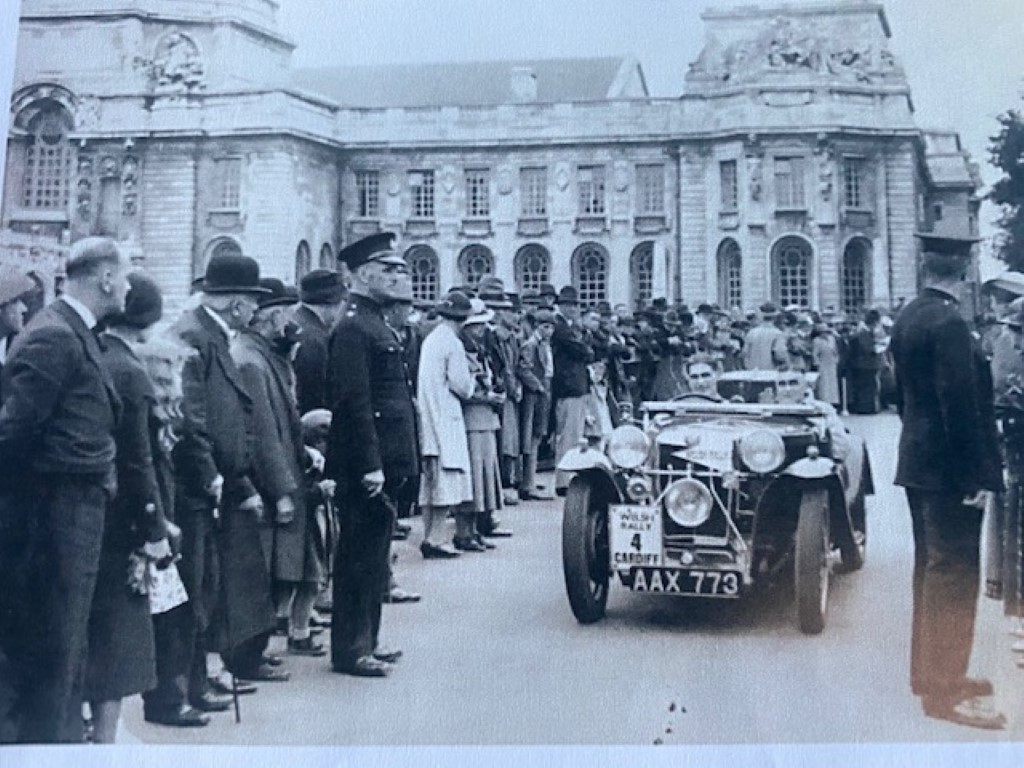 View larger images
Not a car for someone who loves to tinker, but an immaculate rebuild with a genuine, interesting pre-war history, yet not so perfect you won't want to drive it....... read on.
A late PA with the double breather block, it was delivered new by Cardiff City Motor Co. on 3rd. February 1936 to A.J. Chaston of Monmouth. The car was swifly returned to the MG Works at Abingdon to be prepared for the Welsh Rally in July of that year (later to become the famous Int. RAC Rally), so quite a 'big ask' of the little 4 cyl. MG. Entered as car No. 4, with modifications to the engine, additional gauges and central large spotlamp (here, but not fitted now) I have been unable so far to find the finishing result for the PA. The car returned to the works for considerable additional work during 1936 and 1937. The full factory chassis file accompanies the car and the MG Car Club have considerable records also.
The car was converted to cycle wings early in its life, probably pre-war, and still carries these today. Many people like this on the 'P' series, as unlike the 2-bearing engined MG J2, it provides a cycle wing car but with the stronger 3-bearing cranked engine.
The postwar history is absent until 1963 when photographs show it at Farnborough (possibly the air show). It was later acquired by Keith Holland a very good restorer at Maidstone in Kent. In the late 1990s he undertook a complete restoration of the car including chassis, running gear, engine , box , steering and bodywork, using as much of the original car as posible. It joined an important collection in Kent where it has been meticulously kept, used and maintained. It has only just been released as the collection is reduced. We were asked to recommision and purchase this interesting car in the hope we find someone who will now continue to use it in events of the type it was built for, or just simple road use; while maintaining it to the high standard now offered here, and so securing a real investment in these difficult times.
Oliver Richardson and myself have been through it from top to bottom checking engine, box, dash and cosmetics. It has not required any major work, as it motors extremely well, with excellent steering, a perfect cellulose paint job, and almost unused original Collingburn leather interior. Also included is the paint, side curtains, brand new roof, but does lack a tonneau cover, the cost of which we will cover for the new owner if required.
The photos speak for themselves, and the car comes with full DVLA paperwork, original buff log book, chassis file, period photos and numerous factory correspondence.
Offered at way, way below the cost of a rebuild to this standard, we hope it finds a true enthusiast owner. Please ring for an appointment to view and test.
Enquire about 1936 Welsh Rally MG PA
Privacy notice: the personal data you enter here is only used by Barry Walker MGs to contact you in regard to this car. We do not share your details with third parties nor will we contact you further without permission.