1937 MG TA SPECIAL
One of the finest T/Q SPECIALS I've had the pleasure of offering, and I've sold a few!
Built to an exceedingly high standard with a concours finish and performance to match.
Model Type

MG TA SPECIAL

Style

2-seat sports/racing

Year

1937

Registration No.

SXS 727

Engine No.

XPAG 15089

Chassis No.

TA 1996
£ 55,000
Enquire about this car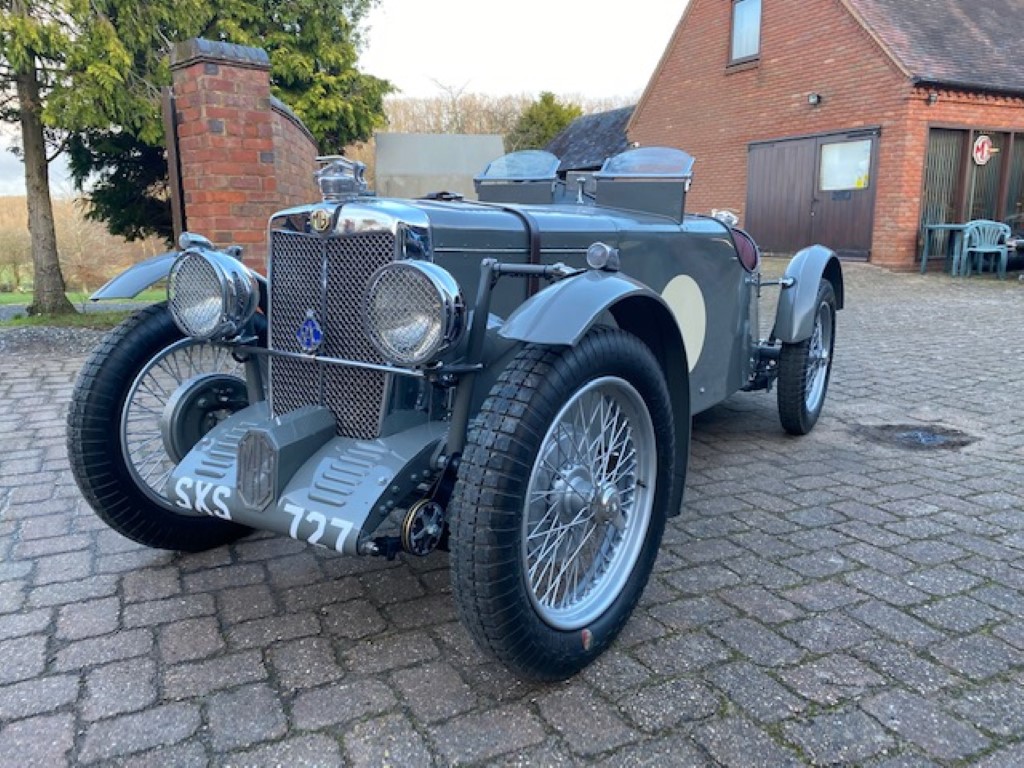 View larger images
There are a number of these TA Specials coming to the market and some are built really well, many are not. I only take on cars that are to the standard we sell, and I have to emphasise that this particular TA special is too a standard that exceeds even our expectations. I must advise that this car is a concours rebuild both visually and mechanically and on test is proving to improve on every outing, now that it is run-in. I do urge you to come and view this at the earlist oppotunity.
Although not something to originate at Abingdon, just like the N & K3 Specials, the TA and TC specials have proved to be an increasing investment, as they offer a sports/racing car in the spirit of the famous MG racing models but at a price that most can afford, whilst still holding their pedigree, being built on original Abingdon chassis' with Abingdon mechanics, suspension, steering and instrumentation. The bodywork displays the exquisite lines of the Q type cab and pointed tail, while the prewar registration status affords entry to many more sporting events that are barred to post war cars.
The TA on offer has a fully rebuilt chassis , housing a George (not Peter) Edney engine from XPAG Engineering Ltd, totally rebuilt with counter-balanced crank, balanced SU twin carbs and improved camshaft. The whole unit is coupled to a 'Hi-gear' 5-speed gearbox, competition clutch and high ratio back axle. The steering is superb, manourvering brand new centre laced MWS 19" centre laced wheels shod with 450 x 19 Blockley 3-stud pattern tyres.
The bodywork is alloy, the whole car weighing less than 850kilos!! The cab is fitted with red hide seating & trim, wool carpets, racing instrumentation, discreet turn signals and master cut-off switch. In addition the car sports matching aeroscreens, K3 racing filler caps, headlamp stoneguards and period leather bonnet belt.
This excellent machine is finished in the unusual, but highly attractive combination of Grampian grey bodywork with red leather interior and is offered at a price that not only reflects its potential and stunning restoration, but saves you thousands on building one yourself. If you have any questions don't hesitate to ask.
The car is road registered with DVLA V5c and full verification from the MG Car Club 'T' Register.
I believe the photos further empahsise the quality of this car. Please ring for appointment and test drive.
Enquire about 1937 MG TA SPECIAL
Privacy notice: the personal data you enter here is only used by Barry Walker MGs to contact you in regard to this car. We do not share your details with third parties nor will we contact you further without permission.