1937 MG TA to TB spec.
A superb ground-up restoration to TB specification.
This lovely 1937 TA has been restored from scratch but with all the advantages of the XPAG engine and synchomesh box.
Model Type

MG TA to TB spec.

Style

2-seat sports

Year

1937

Registration No.

DHT 836

Engine No.

XPAG 4517

Chassis No.

TA 0301
£ 36,500
Enquire about this car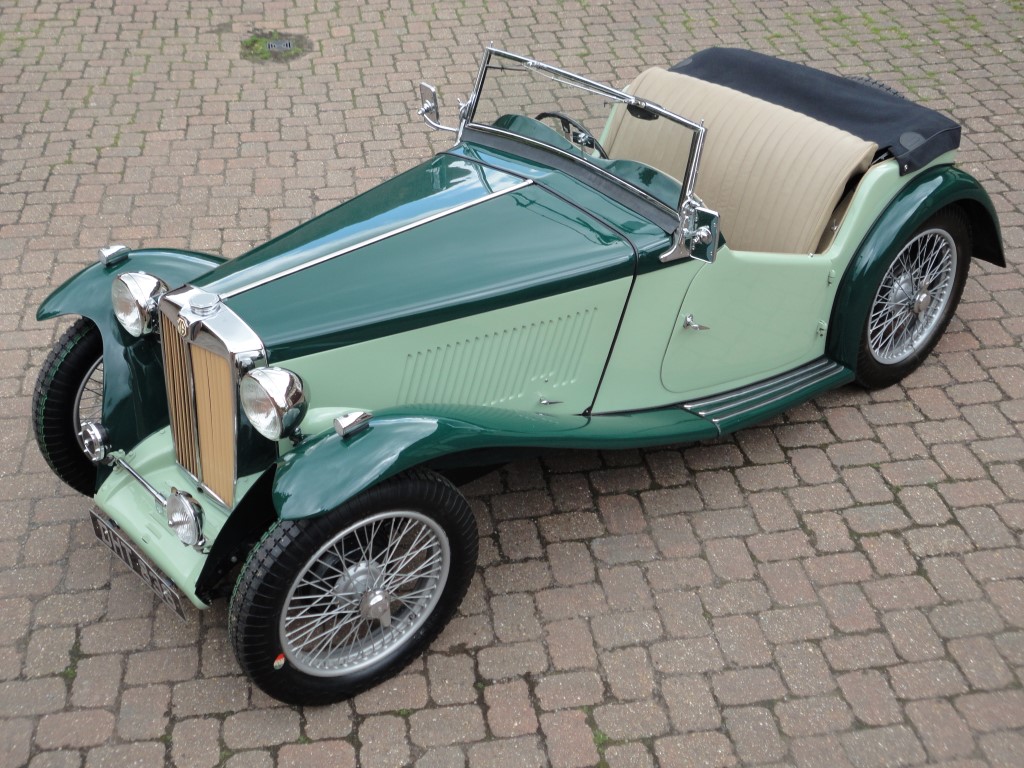 View larger images
A previous owner of this TA was so fed up with his old TA engine cracking and leaking water and the oil bath clutch plate sticking that when he undertook a complete restoration of the car in 2011-2015 he made the sensible decision to bring the car up to TB spec. by fitting the wider TB body, the very reliable TB/TC XPAG engine and synchromesh gearbox, but of course retaining the pre-war status for tours & rallies. All this adds to the value of the TA, and when coupled to a total rebuild is remarkable value at the price offered.
Thus this car is for a 'driver', someone who wants to 'use' his car but with the benefit of one of MG's most reliable power units and very sought after gearbox. Moving on, there is a full photograhic record of the rebuild, showing the chassis, new shocks, rebuilt steering, axles, brakes and rebuilt wheels with new 'Blockley' 450 x 19 tyres. The body is new from Naylors and the wings, bonnet, tank all original and restored.
The dashboard is fitted with original chronometric gauges, water temp., correct dashlamps and turn signals essential for today's traffic and European requirements.
This is a lovely car in mint condition with great driving advantages to tour long distances reliably, and if you'd like a luggage rack, no problem, and you'll be all set to get to the South of France and back before Brexit? (Yes it will get there & back OK, though I'd be worry with a TA engine!).
Enquire about 1937 MG TA to TB spec.
Privacy notice: the personal data you enter here is only used by Barry Walker MGs to contact you in regard to this car. We do not share your details with third parties nor will we contact you further without permission.