1938 MG TA
A fine original pre-war car with fully overhauled mechanics.
An oppotunity to buy a nicely mellowed car with rebuilt mechanics giving reliable, yet very sporty performance.
Model Type

MG TA

Style

2-seat sports

Year

1938

Engine No.

MPJG 4319

Chassis No.

TA 1946
£ S O L D
Enquire about this car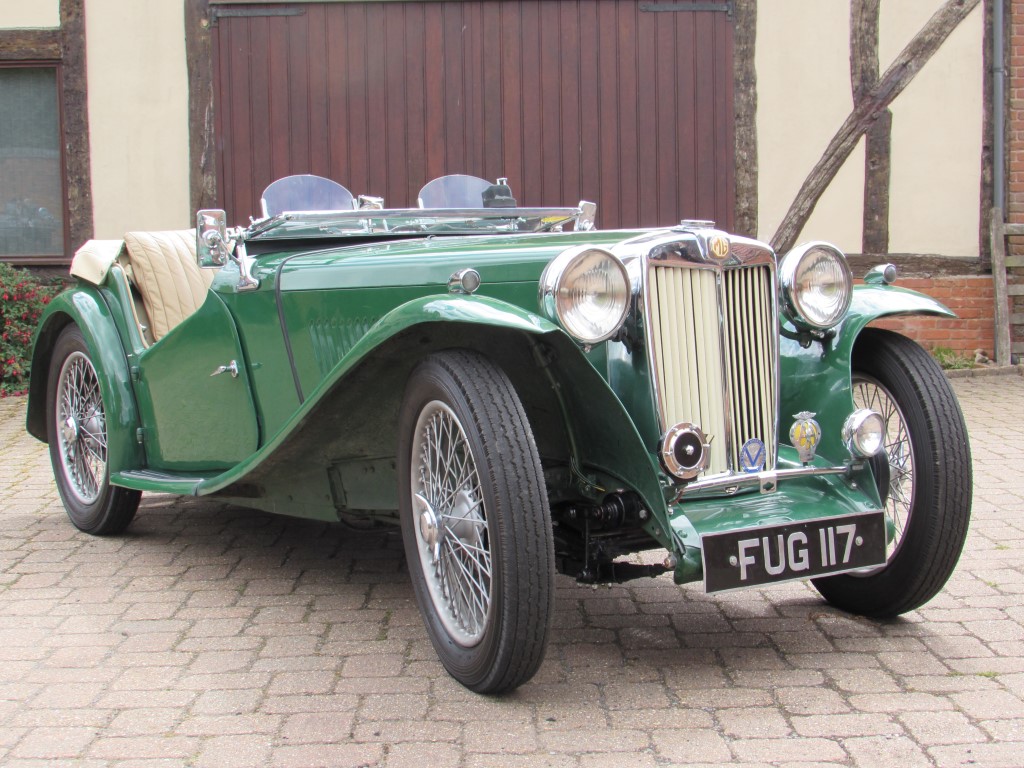 View larger images
There are quite a number of MG TAs come to the market but I consider this to be of paticularly good value for many reasons. The DVLA show it to have had one owner until the late '60s and then a further single owner for over 40 years who nurtured the car and undertook a full rebuild with a complete historical invoice file, and a dated breakdown of the entire costs of what was purchased and when. Under his ownership the car attended numerous rallies (all plaques to hand), and ventured far and wide. He finally relinquised ownership in 2010, when the new owner (from whence it came now) brought it up to modern day standards.
Apart from the excellent engineering under the bonnet (the car really shifts), all new upholstery by Collingburn was fitted, new weather equipment, a VW steering box (original to hand for immediate refit), new tyres and host of small work by ourselves to bring it up to the standard we sell at.
No, it is not a yesterday's rebuild, but neither is it a yesterday's rebuild price!. This is for a man requiring a car with pre-war status, sound strong bodywork, nice but patinised paint and fully overhauled mechanics giving fine performance as I've already emphasised, and good reliabilty.
The TA is eligible for entry to a wonderful range of VSCC (Vintage Sports Car Club) events, unlike the MG TC.
All paperwork, manual, history, invoices, DVLA docs. and original registration No. from new come with the car.
Apart from the huge joy of the better steering for today's roads, it has an alternator fitted in the original dynamo casing , but still with tacho take-off and reduction box, left and right hand original r/v mirrors, and discreet audible turn signals in the front & rear lamps. Altogther it is a joy to drive, and if it wasn't for the current situation should command a higher price.
We are accepting calling customers in accordance with our rules, and prospective purchases may test vehicles themselves whilst leaving their Rolls or Bentley (hopefully) in our yard in case they like the MG so much they don't come back!!
Surely something to look forward to when all our freedom returns., and safer than any money market.
Delivery no problem.
Enquire about 1938 MG TA
Privacy notice: the personal data you enter here is only used by Barry Walker MGs to contact you in regard to this car. We do not share your details with third parties nor will we contact you further without permission.