1938 MG VA
This beautiful VA with a brand new engine can only be described as a bargain at this price.
Following the death of my next door neighbour, we were asked to re-commission this very nice VA which we have now done.
Model Type

MG VA

Style

4-seat tourer

Year

1938

Registration No.

149 UYF

Engine No.

TBBG 2210

Chassis No.

VA 1937
£ SOLD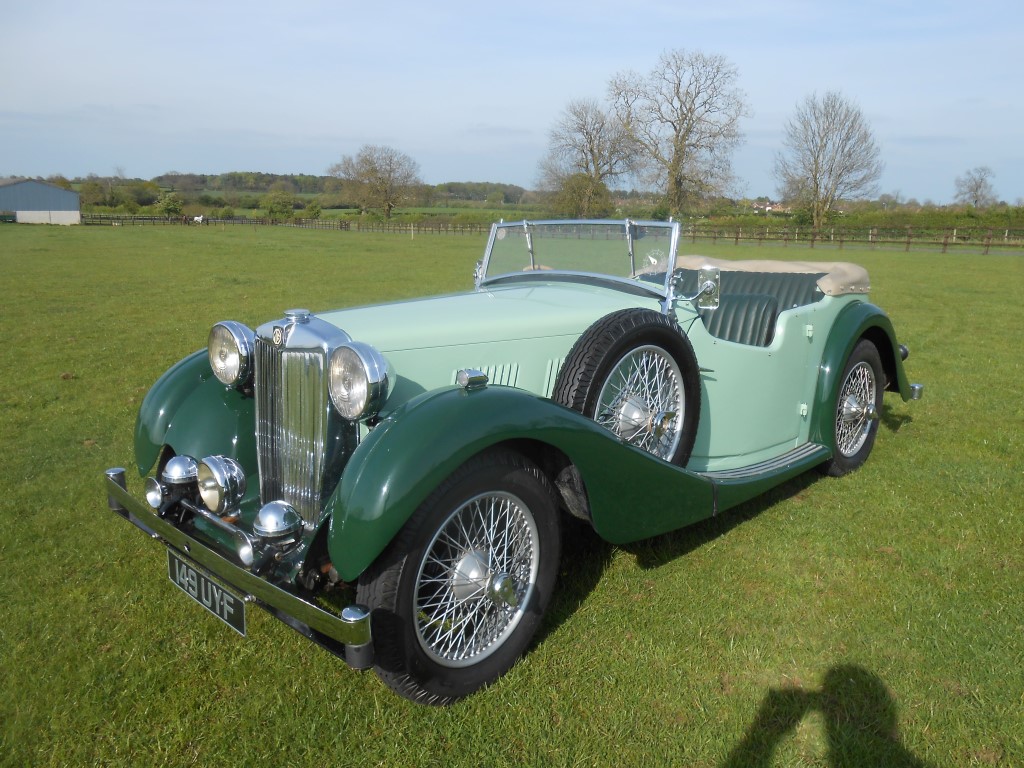 View larger images
On offer here is a very well restored MG VA open 4-seat tourer. Unlike the MMM 4-seat tourers (which are really a 2+ wife's luggage) this is a proper sociable family tourer that will do what it's asked to do.
It belongs to my next door neighbour (or did do before he died recently) and his wife has asked us just to complete the brand new engine rebuild and put the car on the market.
The car was bodily & cosmetically restored some years back, but my neighbour was never happy with the engine, so this year it was pulled out for a complete restoration. This has now been done with all new white metal big-ends, new pistons, cyl. head, clutch, carburettors and associated o/hauls including electrics, stater motor, dynamo, etc. We were only asked to finish the engine build, install it, and commission it accordingly. Some final fettling and tuning on a rolling road would be worth it, as we don't have those facilities, but I have priced it accordingly and to my instructions. A little further work would put this in the £50-£60,000 bracket. There are signs of wear (patina) as the original restoration was from the early 2000s, but with the originality, new engine and o/hauled clutch and gearbox and new interior whoever buys this gets a VERY nice car and I think you'll agree ...a rather good bargain........
Finished in 2 tone Ulster & Dublin greens, with contrasting dark green leather interior & panels, brand new beige weather equipment and correct dashboard, this will not last long I think. There are still a few jobs you can tinker with for further improvement, but it has a new lease of life now, and would not take a lot to put it in show condition. The photos speak for themselves how nice this is. I am selling it on behalf of my neighbour's wife to help her out, for as you know we do not usually offer the SVW range.
It's a lot of car , it's a real bargain and so comfortable. (Well I'm used to MMMs!)