1946 MG TC
An older restoration in lovely running ,original order, offering amazing value for money. THIS WILL GO TO BEAULIEU A/Jumble Stand R60
Owned since 1974 by just one owner who has cherished and properly maintained this very nice example.
Model Type

MG TC

Style

2-seat body

Year

1946

Registration No.

CTH 650

Engine No.

XPAG 2082

Chassis No.

TC 1466
£ S O L D
Enquire about this car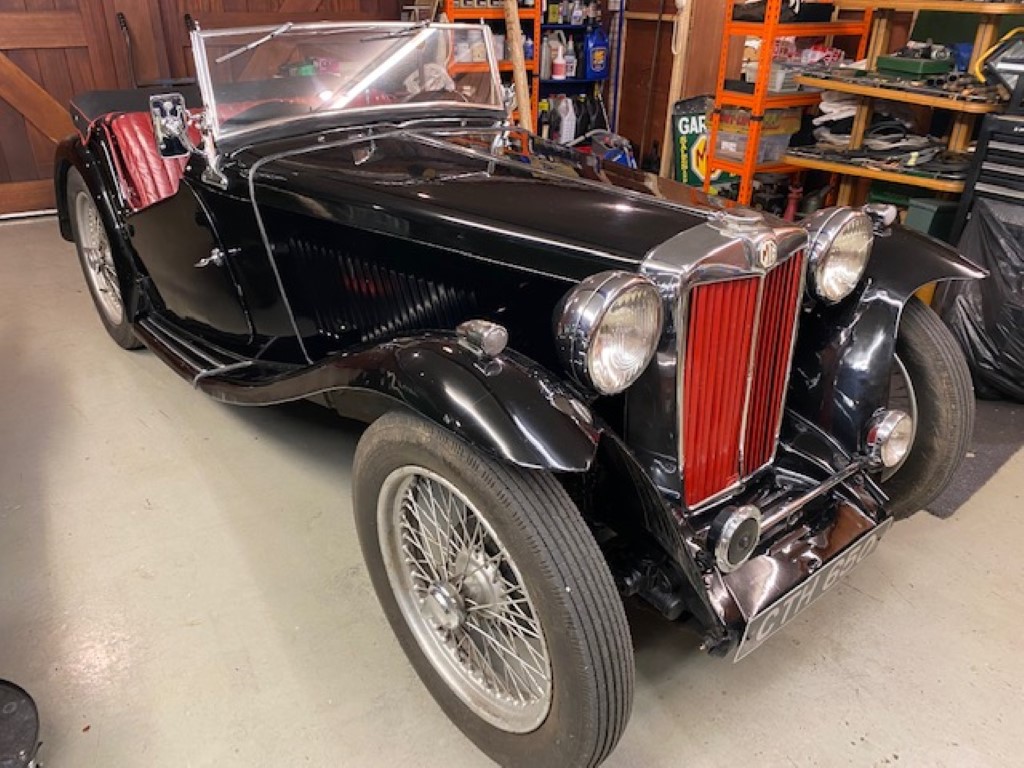 View larger images
A very early car that has been in single ownership for almost 50 years. Restored some years back in the 1990s, the car has been very carefully maintained, which has preserved the restoration, allowing us to offer a really relible, usable TC that wants to get out on the road and not sit in the garage. Everything works properly, the performance is excellent and it has the most superb deep red leather interior that smells just right. Add to this brand new mohair weather equipment and you're ready for the rest of this summer. Don't leave it with me, when you could be using it.
In detail, the paint is getting old, but it is cellulose with a nice patina of age. The engine is a factory replacement Gold-Seal XPAG TC unit with its original gearbox, differential, radiator, shell and original chronometric instruments so often not present . (The front apron in first photo is not damaged, just my bad photography. You'll see it is OK, second photo.)
The interior is original Collingburn deep red leather, and is indistinguishable from factory seats having mellowed so nicely with careful wear. It is finished with black carpets, MG crested floor mats, full/half new tonneau, new side curtains and new roof, all in black mohair.
For road use it has been fitted with small indicators, stop lights and original rear view mirrors.
A marvellous history file accompanies the car, together with old MOT Certificates (showing annual mileage), DVLA paperwork, and original buff log book confirming the original registration, still with the car.
All in all a super package at a price that won't upset anyone.
If you require delivery, just ask.
Enquire about 1946 MG TC
Privacy notice: the personal data you enter here is only used by Barry Walker MGs to contact you in regard to this car. We do not share your details with third parties nor will we contact you further without permission.