1947 MG TC
A simply fabulous restoration of this all-matching Nos. MG TC
A professionally engineered MG restoration in 2014-17, by its owner of 51 years! Read on......
Model Type

MG TC

Style

2-seat sports

Year

1947

Registration No.

HTF 830

Engine No.

XPAG 4220

Chassis No.

TC 3574
£ S O L D
Enquire about this car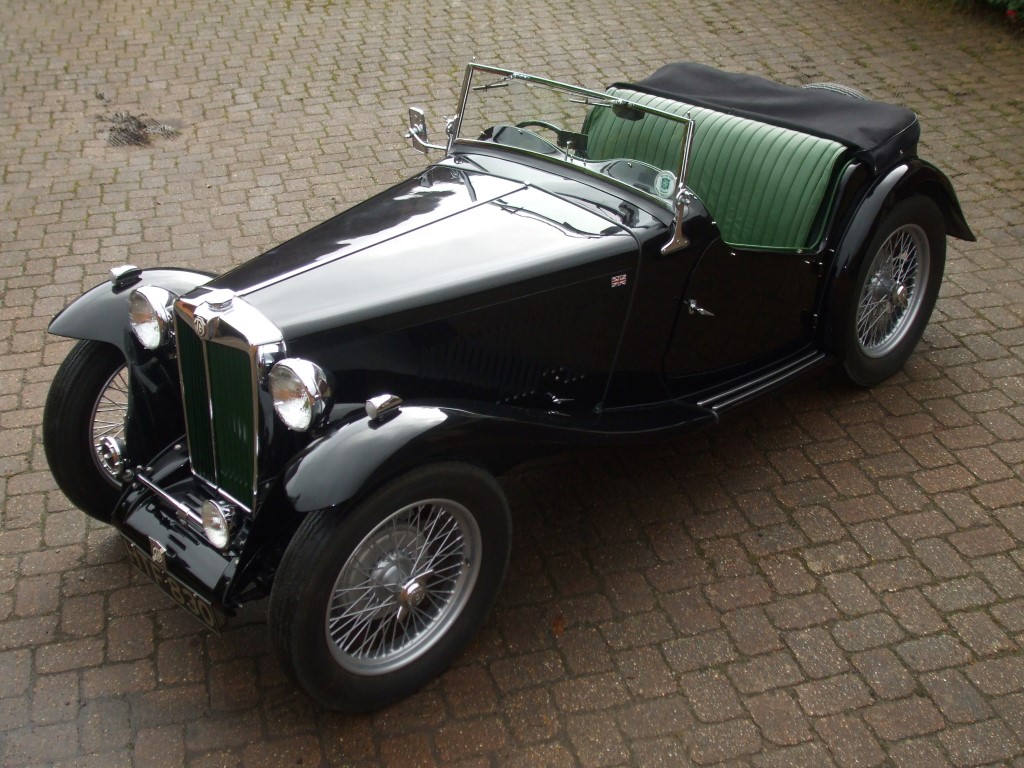 View larger images
You've heard it all before......fabulous restoration, best-ever rebuild, you won't get a better one, well for this car all this holds true!
Owner for over 50 years by the owner I purchased it from, this fabulous TC has been privately restored to a standard that only top engineering companies could match. Most of the reason being that the owner is a Formula 3 race engineer and although rebuilt from the chassis up by him, this car has never seen a race track, having covered only 400 road miles to iron out any small bugs since completion in 2017. No wrong nuts or bolts, no short cuts, but an original all matching numbers car that has been built properly.
The car offers the advantage of servo assisted brakes, (disabled within minutes if not required); 'alfin brake drums'; improved air filters (original box filter & manifold with car if prefered), original but superbly rebuilt steering (often the 'achilles heel of a TC), nicely tuned engine for decent performance and removable vintage seat belts......so even the wife will want you to buy it.
I was genuinely surprised how good this car was; and the engineering side matches the immaculate Black paintwork, apple green leather upholstery and double duck full weather equipment. ALL NEW WHEELS & TYRES finish this super car. If you're looking for reliability, longevity and a car you won't need to fiddle with.....this is the one to buy, just get in and enjoy it.
Comes with original registration, full history/invoice file, original buff log book and V5c.
It may be a few bob more than others, but the price doesn't come near the restoration cost, and a PROPERLY built car is more than worth that extra mile. If you've been looking or thinking of buying a TC just come and see for yourself, no exagerration here, and when I say 'fully restored' ....it really is!
Please make an appointment to view. We are only closed Dec. 23 - 26 incl.
Enquire about 1947 MG TC
Privacy notice: the personal data you enter here is only used by Barry Walker MGs to contact you in regard to this car. We do not share your details with third parties nor will we contact you further without permission.