1949 MG TC
An all original , all matching Nos. , University Motors delivered 1949 MG TC.
A totally restored, incredibly original MG TC with a fascinating history.
Model Type

MG TC

Style

2-seat sports

Year

1949

Registration No.

UMG 30

Engine No.

XPAG10111

Chassis No.

TC 9516
£ SOLD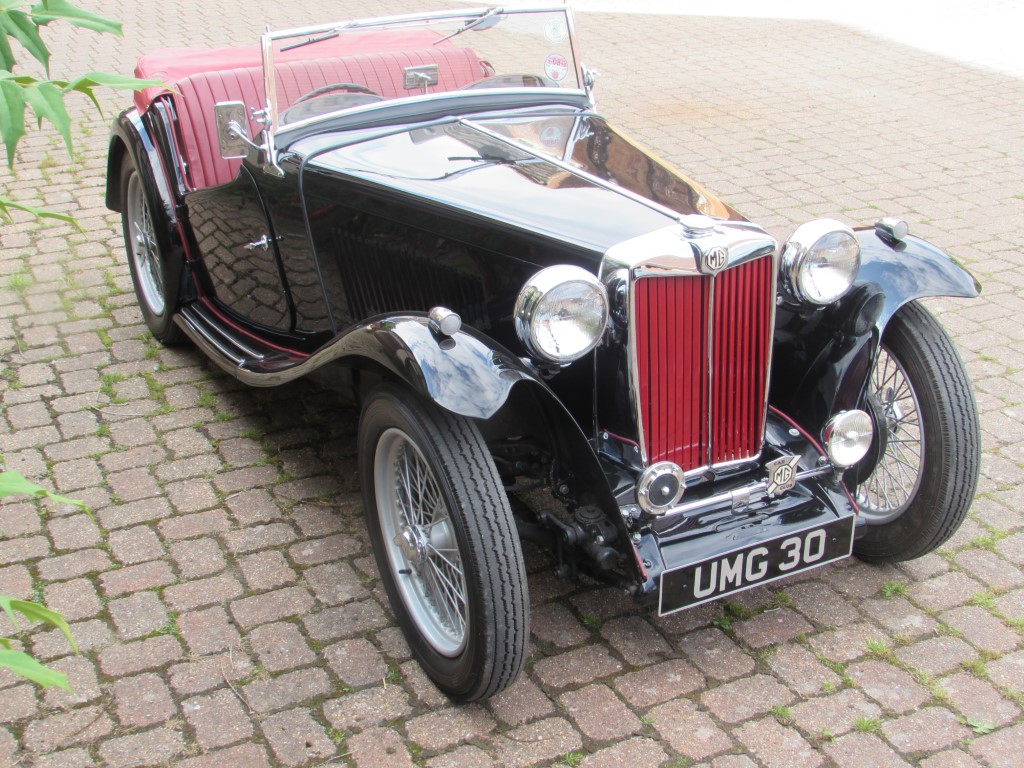 View larger images
There are numerous MG TCs out there for sale, but there are some that a cut-above the others, and this is one of them.
Rebuilt from the chassis-up by Naylor Brothers in the mid/late 90s, the car was then 'cookooned' for 10 years. Absolutely no detriment to the vehicle occured, except the engine did not perform that well during the recommissioning. It is today as good as the day the restoration was finished, except that the engine has just been completely rebuilt this year.
This, coupled with the magnificent paint job, totally original dashboard & gauges and magnificent Collingburn leather interior , you have a near perfect TC that is reliable, accurate and ready to be driven. The 2500 miles already covered is just right to have ironed out any bugs, and whether you want it for poodling on Sundays, energetic rallies, or just a magnificent show entry, you'll be more than proud to present it among any gathering of MG enthusiasts.
The car has a perfect fitting roof & full set of sidescreens as well as the tonneau cover, all in matching red to complement the wing piping that is used between wing & body.
The full rebuild is documented in the invoices that accompany the car and there is a lovely photo of Alastair Naylor demonstrating the finished restoration at Silverstone in 2006.
This TC is a real drivers car, whilst being equally able to hold its own at any show, being an all-matching numbers late TC with a pedigree from UNiversity Motors (the main London MG dealership), and still sporting its original 'UMG' reg. No., and very rare 'University Motors' delivery plaque still fitted to the dashboard!
I'm led to understand the car has only had two former owners and this would account for its amazing originality.
Finished in Raven Black with deep red leather interior, the paint finish is superb, and Collingburn interiors need no introduction.
If you are looking for a really interesting, but quality built MG TC, please make an a;ppointment to view this as soon as possible. You won't be crawling under this to fix anything, but if that's what you like doing, there are plenty out there needing work.
Don't miss it, I doubt I'll come up with another one this good for some while.