1949 MG TC (former police car)
Beautifully restored former Lancashire Police MG TC.
Lancashire Police had the largest contingent of MG Police cars, and the TC was an early design for the police still to be using by 1949. This beautiful restoration does it justice.
Model Type

MG TC (former police car)

Style

2-seat sports

Year

1949

Registration No.

JTE 252

Engine No.

XPAG 29624

Chassis No.

TC 5552
£ SOLD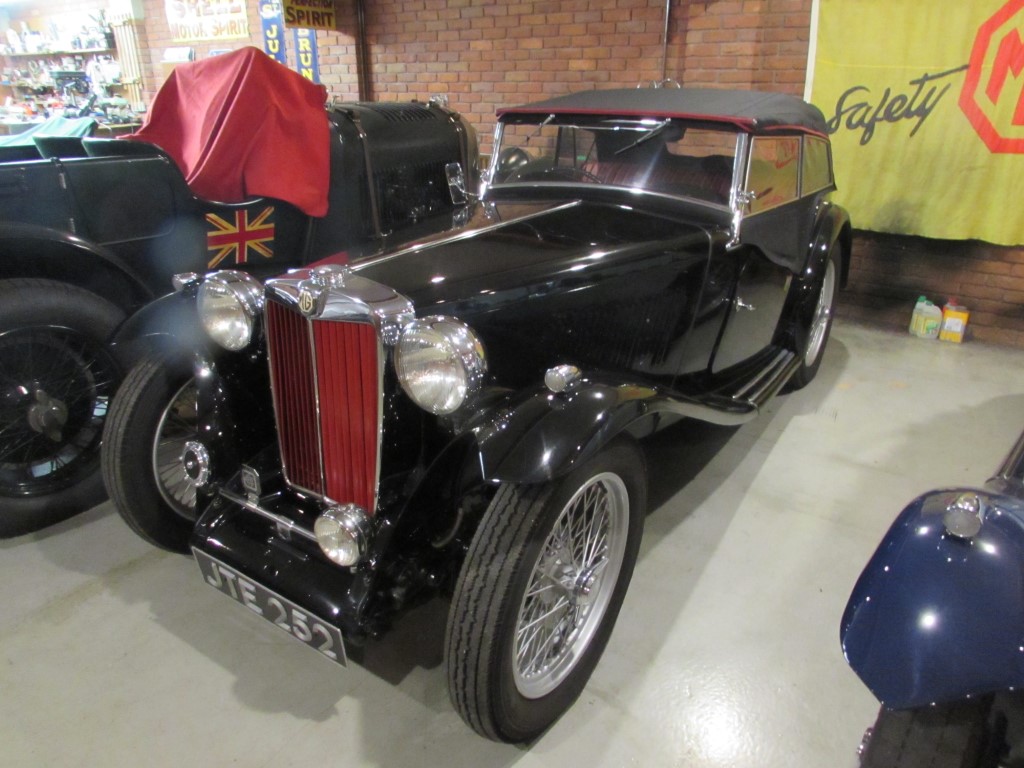 View larger images
This car was one of a number of TC Midgets purchased direct from Abingdon by the Lancashire Constabulary, and like most police cars received a number of upgrades, usually in the engine dept. to keep the cars just that much quicker than the average driver of the day?
This lovely example has been totally restorrd throughout, and carries an uprated factory 'Gold Seal' replacement TC engine (undoubtedly fitted by the police). The previous owner has done a seriously good rebuild paying attention to factory detail and authenticity, so often missing in many TCs for sale.
The car has a full chassis rebuild with new suspension, rebuilt shocks, original rebuilt steering (although a brand new VW steering box conversion is available with the car if you prefer that.) The engine has been completely rebuilt together with the gearbox , diff. & axles. Having been nicely run-in at at 1500 miles, it is the perfect mileage to highlight any rebuild teething bugs , none of which are now present.
The body is new to original specification and is graced with a complete Collingburn interior in deep red leather. The dash is completely correct with original chronometric main gauges, correct ammeter, oil gauge and Lucas PLC 6 ign. light switch. Even the 30mph lamp works correctly off the speedo. The rare 3-spoke original steering wheel is still with the car and is in first rate condition. The car is completed with very neat turn signals, original 1949 headlamps with correct 'catseye' lenses, original Lucas 'Altette' horn and Lucas SFT 462 original foglamp. Very nice detail.
The weather equipment is complete and unused in black double duck and my overall view now is that this is a real 'drivers car' and needs driving now to offer that further improvement that comes with regular use. It is all very new with excellent straight lines , quality paintwork and ready for someone waiting to become active with a T series MG that has good provenance and interesting history ensuring it holds its value. The car comes with a full invoice file declaring the work undertaken, all DVLA paperwork, incl. the original buff log book, a TC Instruction manual, and a copy of "MGs on Patrol" by Andrea Green, in which this car is listed.
There are many cheaper TCs available, but I'm hoping the careful buyer will see the difference between an average rebuild and a complete restoration like this that gives a whole new life to such a popular and easy to drive vintage car. Offered at way less than the restoration cost, I hope this former police car finds a loving owner that is preparted TO USE IT!
Please ring for an appointment to view and test.