1959 Award winning MGA Twin Cam
This immaculate MGA is unusual for us, but is to the standard we sell. No disappointments here.
A truly magnificent example of the rarest of the MGAs, ideal for the MGA connoisseur.
Model Type

Award winning MGA Twin Cam

Style

2-seat sports

Year

1959

Registration No.

CSL 513

Engine No.

TBA

Chassis No.

YD32545
£ 65,000
Enquire about this car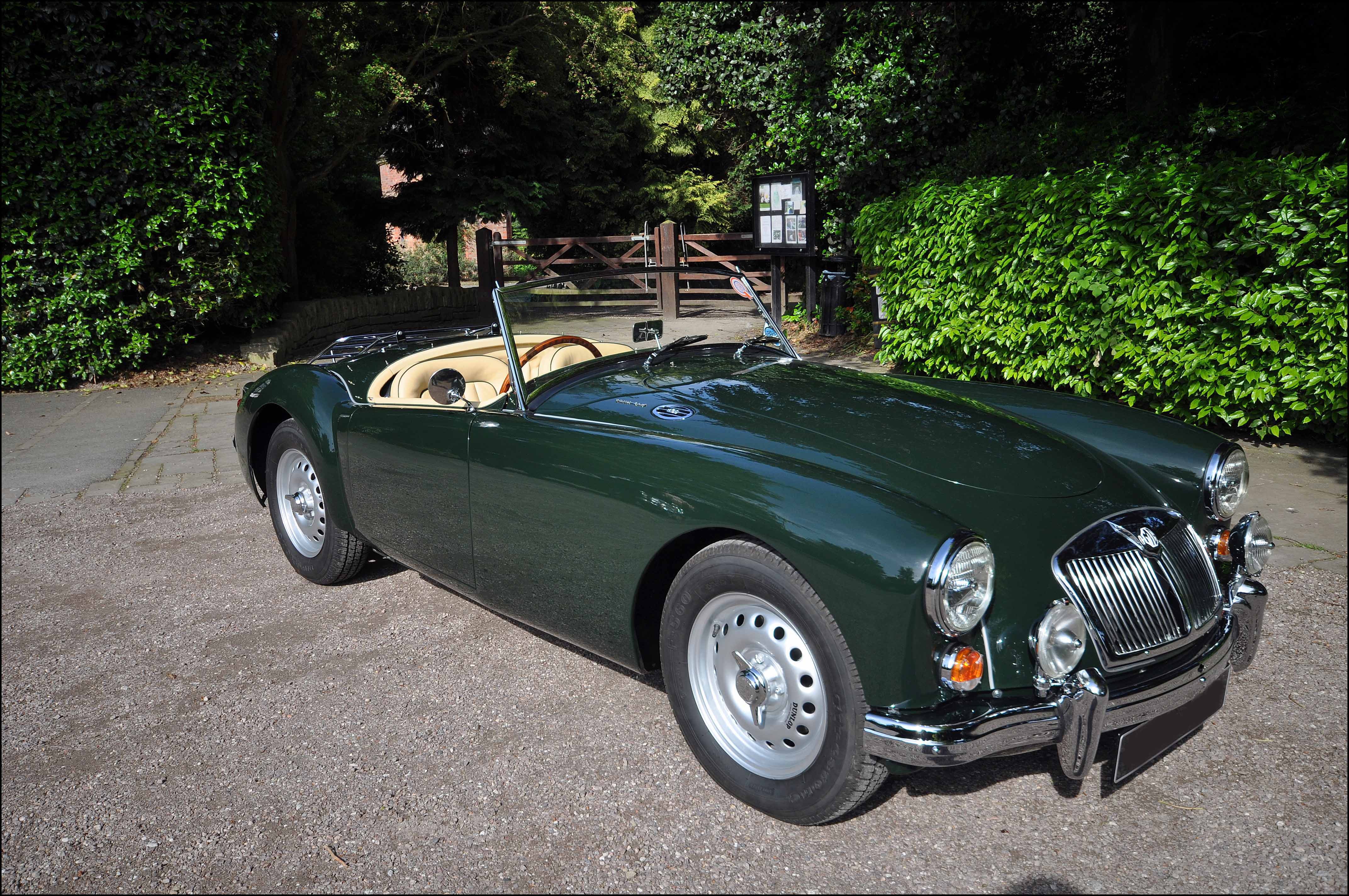 View larger images
You're probablynot expecting to see this model on our web-site, but it would be difficult not to offer one of the finest MGA Twin Cam's in the country. Totally restored from the chassis-up by Bob West MGA and his team, and then to overcome the tricky tuning of this potent engine, the final tuning was entrusted to Peter Burgess in Northampton.
Everything has been rebuilt, using all original parts and was identified as such as an accurate and authentic restoration to win the National MGA Day first prize and numerous other awards over the past 5 years.
Fast, reliable and an absolute joy to drive (I start to wonder why I still drive a J2; ha!) It is a dream car to own of the highest quality and performance and the finish is immaculate in Connaught Green, with cream leather and full weather equipment.
Please make an appointment to view.
Enquire about 1959 Award winning MGA Twin Cam
Privacy notice: the personal data you enter here is only used by Barry Walker MGs to contact you in regard to this car. We do not share your details with third parties nor will we contact you further without permission.