1961 MGA 1600cc Sports
It is rare we offer an MGA, but when we do, it's because it is up to our standard or more.
An utterly superb rebuild over last few years to concours standard from the ground up.
Model Type

MGA 1600cc Sports

Style

2-seat sports

Year

1961

Registration No.

776 XVB

Engine No.

TBA

Chassis No.

TBA
£ SOLD subject to contract
Enquire about this car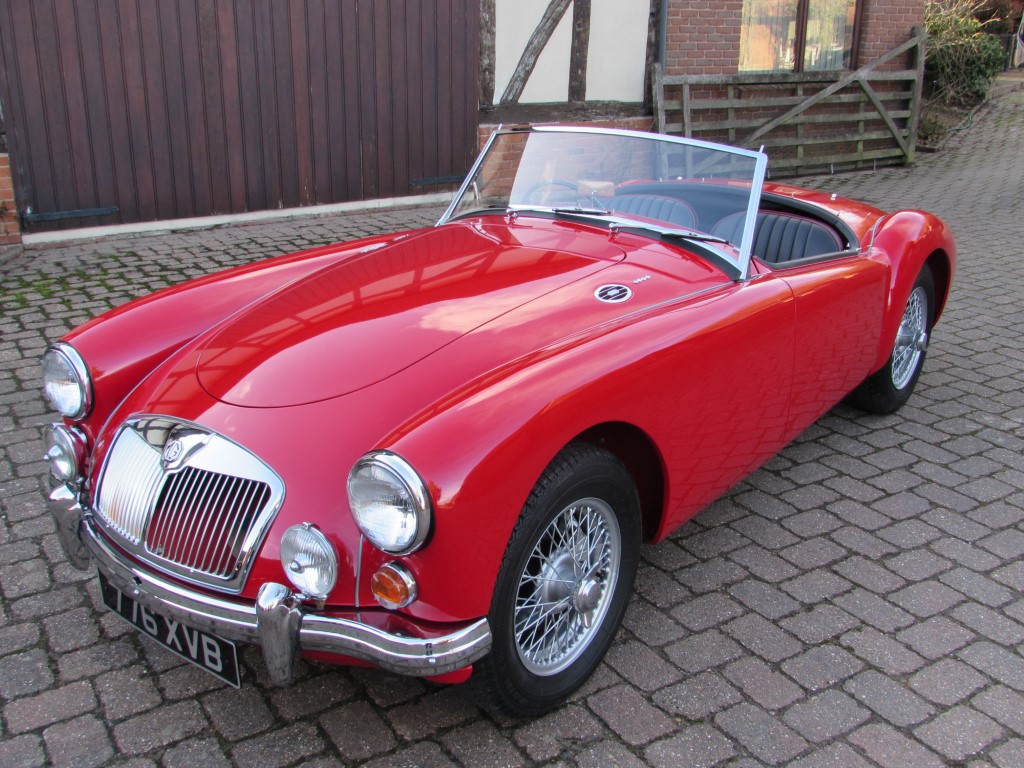 View larger images
Yes, it is rare we have an MGA for sale, but when we have, over the years, you're know it is going to be a good one, and not one of the numerous MGAs on the market needing further work or fettling. This is now run-in and ready to be enjoyed in the many great events this coming Spring & Summer.
It came in from California in totally rust free condition, but even so was striped to the chassis to receive a complete rebuild together with a genuine BMC right hand steering rack. It also received a bare metal respray to the highest standard. I even asked how they did such a good respray, and was told it was rubbed down over numerous coats by hand! Whatever, .....it is fabulous as you will see.
Full leather interior, black wool carpets and all new unused roof, tonneau and sidscreens.
The 1600cc engine has the power to cope with today's world on the road. 60 spoke wire wheels with all new Dunlop radials, original fog and spot lamps and all matching Nos. Numerous photos of rebuild, invoice file, Heritage pedigree Certificate and full DVLA paperwork..........so ready to roll! And don't be surprised if the lady of the house decides its hers!
Almost inclined to keep it, but I could say that about all the cars I offer, so lucky the lady or gentleman who is successful securing this one. Don't hesitate to arrange an appointment and test drive.
Delivery readily available.
Enquire about 1961 MGA 1600cc Sports
Privacy notice: the personal data you enter here is only used by Barry Walker MGs to contact you in regard to this car. We do not share your details with third parties nor will we contact you further without permission.